This term Stage Two has been learning about the impact of Jesus' life on us as Catholics and the meaning of what true discipleship looks like. Over the past week we have immersed ourselves in learning about the Vinnies Christmas appeal and how we, as a Catholic school can help.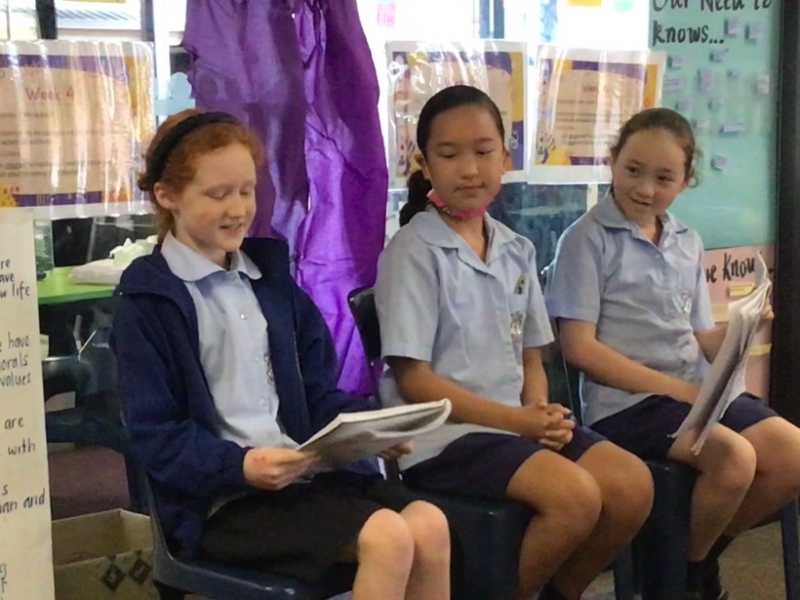 Students decided that the first step in making this achievable was to promote this annual event to their target audience. The students elected to create 'radio' scripts' in groups of three, taking on the characters of radio host, St Bernie's and St Vinnies representatives. The script highlighted what the appeal was about, what items could be donated and how this act of kindness was an example of following in the footsteps of Jesus.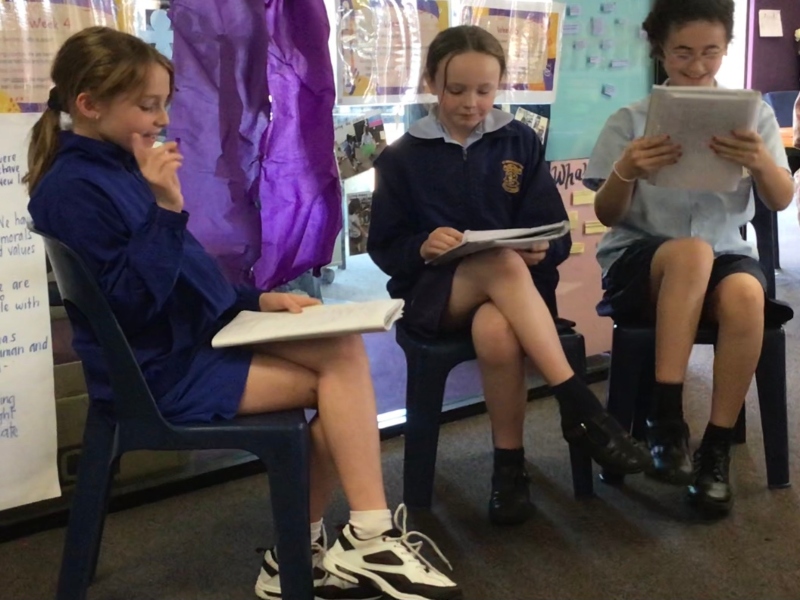 This week all staff and students were privileged to hear some great radio announcing, as one of our groups kindly offered to share this and to promote this great cause. Thanks Stage Two for your amazing efforts and talent- move over Karl Stefanovic and Ali Langdon. We have some great host material in the making!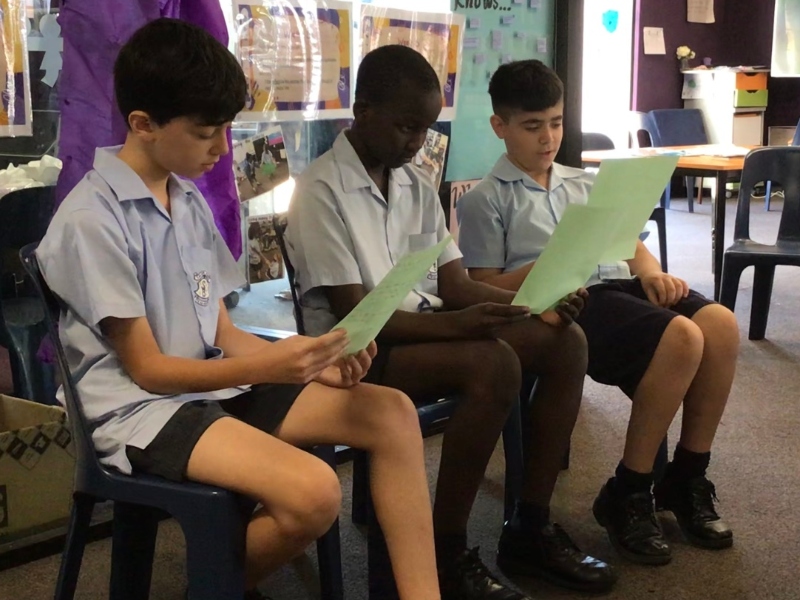 Thank you Stage 2 for a great week, and term of learning! What a fantastic way to end the year!!