St Bernadette's Primary School was established in 1960, only two years after the suburb of Lalor Park began.
Father Leonard, the founding Parish Priest of Lalor Park Parish approached the Sisters of St Joseph to establish a school. The Sisters of St Joseph came from Baulkham Hills Novitiate to teach at St Bernadette's Parish School. Originally the school was set up in the church with all furniture and classroom partitions packed away to enable weekend mass.
In December 1963 a convent was built for the Sisters to live on site. With the population expanding, a parish and school assembly hall was built in 1971 and two kindergarten classrooms were added in 1980.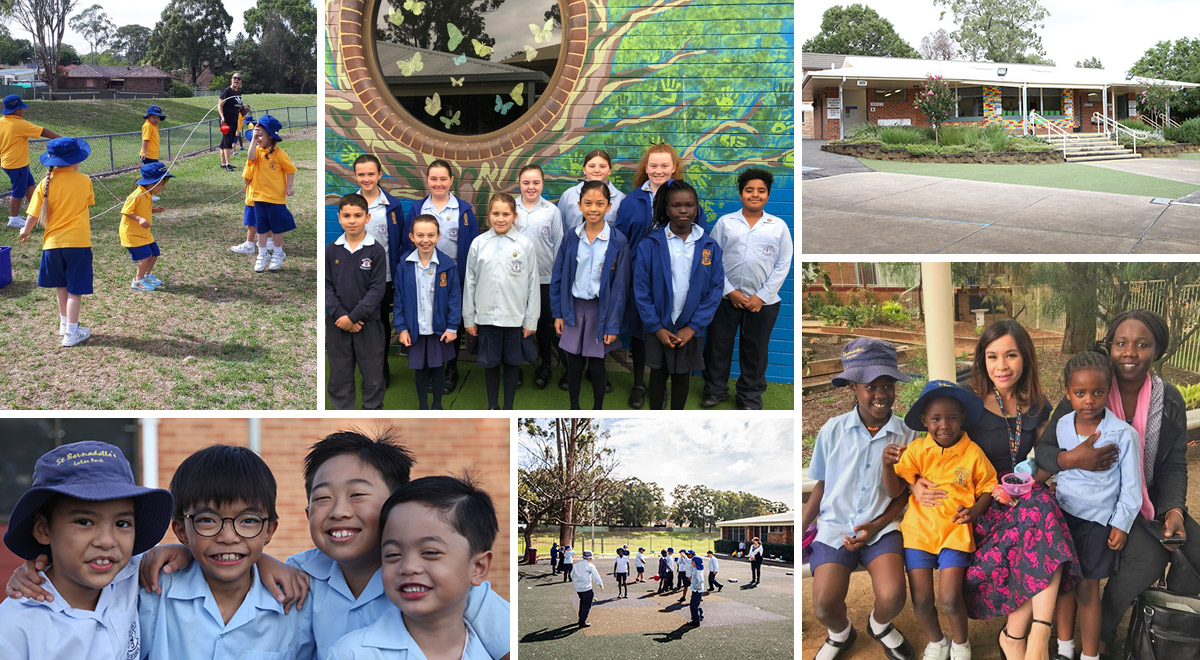 St Bernadette's School has grown from its humble beginning sharing a space with the Parish Church. The convent was converted to a dedicated administration area for the school and the original Church was remodeled to be a modern library and multipurpose room. The school has a functioning parent run canteen and four state of the art contemporary learning spaces that are fully resourced to ensure the best personalised teaching and learning is delivered to all our students.
The school has evolved throughout its long history of serving the local community. It now includes an extensive modern playground including infants play equipment, synthetic turf areas, netball court, basketball court, covered deck area, vegetable garden, shade structures and access to a parish hall. The school also has easy access to the playing fields adjoining the school.
The school maintains a strong partnership with the Parish. Together we ensure a Catholic education is available for all students. We remain committed to ensuring students have a positive encounter with God.