At St Bernadette's Primary Lalor Park we are proud of our Catholic primary learning program.
Our Learning Beliefs
At St Bernadette's Primary we are committed to providing quality teaching and learning experiences. We believe that with the right conditions and support each and every child can and will learn. We create rich learning sequences that engage students natural passion to learn and provide them with the skills to become lifelong independent learners.
---
What do we teach?
The Diocese of Parramatta, with the guidance of the Bishop, sets our Religious Education program in partnership with Catholic Schools Parramatta Diocese.
Staff design differentiated learning programs according to the learning needs of the students. Students with specific learning needs, including the gifted and talented, are catered for within these programs. Our curriculum is designed around the key learning areas described by the NSW Education Standards Authority (NESA):
English
Mathematics
Creative Arts
History and Geography
Science and Technology
Personal Development, Health and Physical Education
At St Bernadette's Primary, we believe this is best achieved through making connections to the students' real world and by teaching in an integrated, holistic manner. Our curriculum framework and assessment strategies reflect this.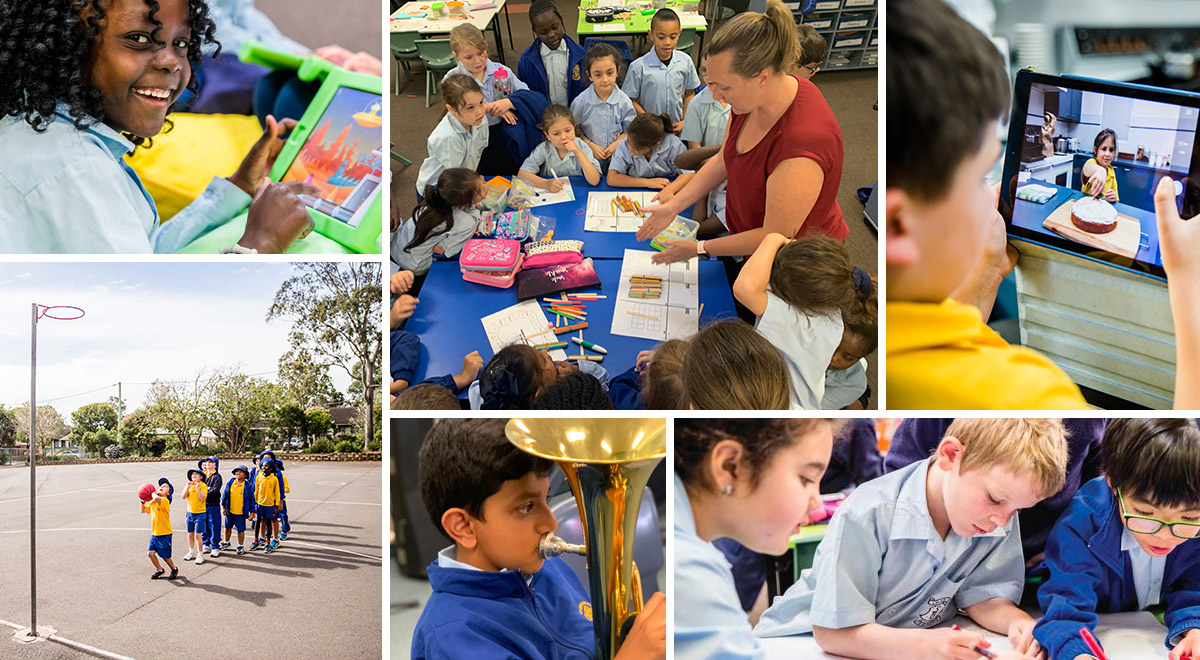 ---
Innovative Learning
We know each one of our learners, individually. We know their current strengths and what they are working towards in order to PERSONALISE learning.
We track and monitor individual student progress in literacy and numeracy to ensure all students are SUPPORTED to achieve benchmarks.
We provide QUALITY teaching and learning opportunities based on current best teaching practice.
We provide researched learning support to assist students with needs achieve their personal BEST.
We offer MODERN teaching and learning facilities with the latest technology embedded to support student learning.
We work collaboratively to RESPOND to the individual needs of each student.
Whole School Approach
At St Bernadette's Primary consistency underpins everything that we do. We have a strong school culture built on the expectation that every classroom operates using best teaching practices to ensure student learning is enhanced.
We CONSISTENTLY strive to ensure;
all students are engaged in meaningful learning experiences that will help them to reach their full potential
all leaning spaces operate with consistency implementing all whole school expectations
that we have high expectations for all learners including students and staff
we provide high quality support programs to identify and support students with needs
students are supported with modern contemporary learning environments that well resourced to support individual learning.