We value our library as a centre for literacy exploration and inquiry
Our Physical Library
At St Bernadette's our library is a shared space open to support all students curiosity to explore books. Our library is a contemporary space that engages students and encourages students investigate books and read for enjoyment.
The library is well resourced with:
a variety of fiction and non fiction texts
a large selection of picture books
a large selection of high interest graphic novels
big books for modelled reading
texts for small group reading instruction
teacher resources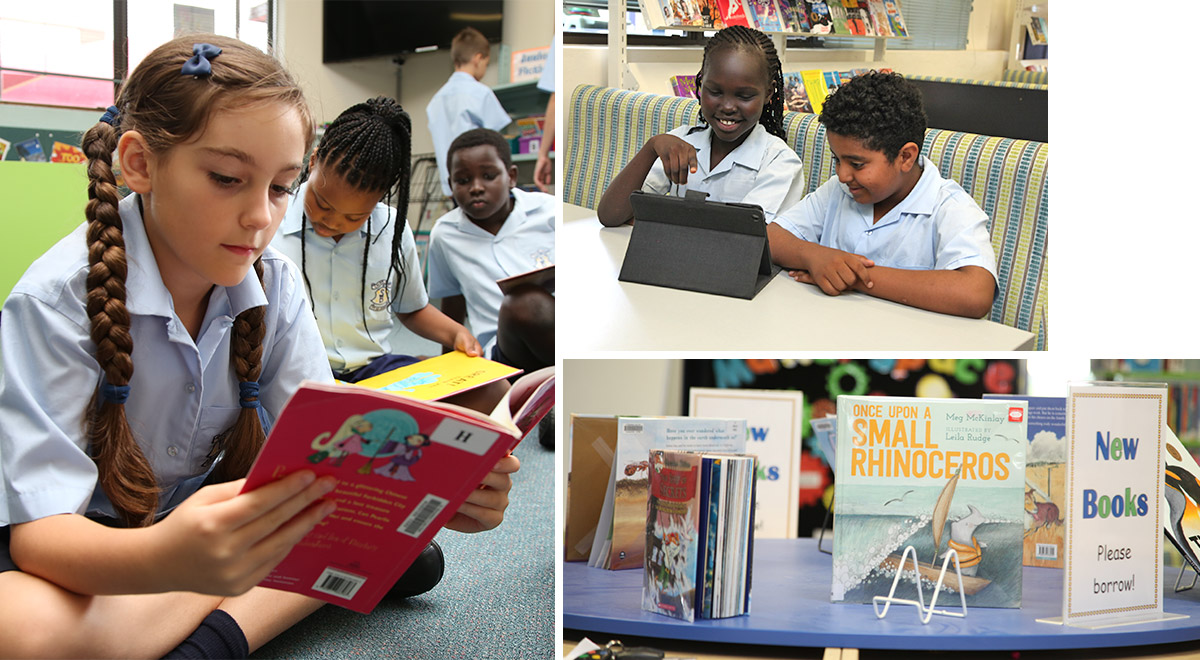 ---
Our eLibrary
eLibrary is the digital gateway to the range of quality online resources that encourage and enhance reading and support inquiry learning.
Access our elibrary