We value modern play facilities and the opportunity for students to play
At St Bernadette's we understand that students need access to a range of modern spaces and activities during break times. Our play ground is divided into a number of purpose built play spaces including:
---
Adventure Playground

This is a purpose built space for our infants students. The space includes play equipment, soccer pitch, handball courts, synthetic turf, hop scotch and giant chess board.
---
Breakout Space

The Breakout Space is a purpose built space for students in infants who would benefit from a smaller space to play. The space includes a cubby house with slide, sand pit, synthetic turf area, quiet space and play equipment.
---
Bluey's Patch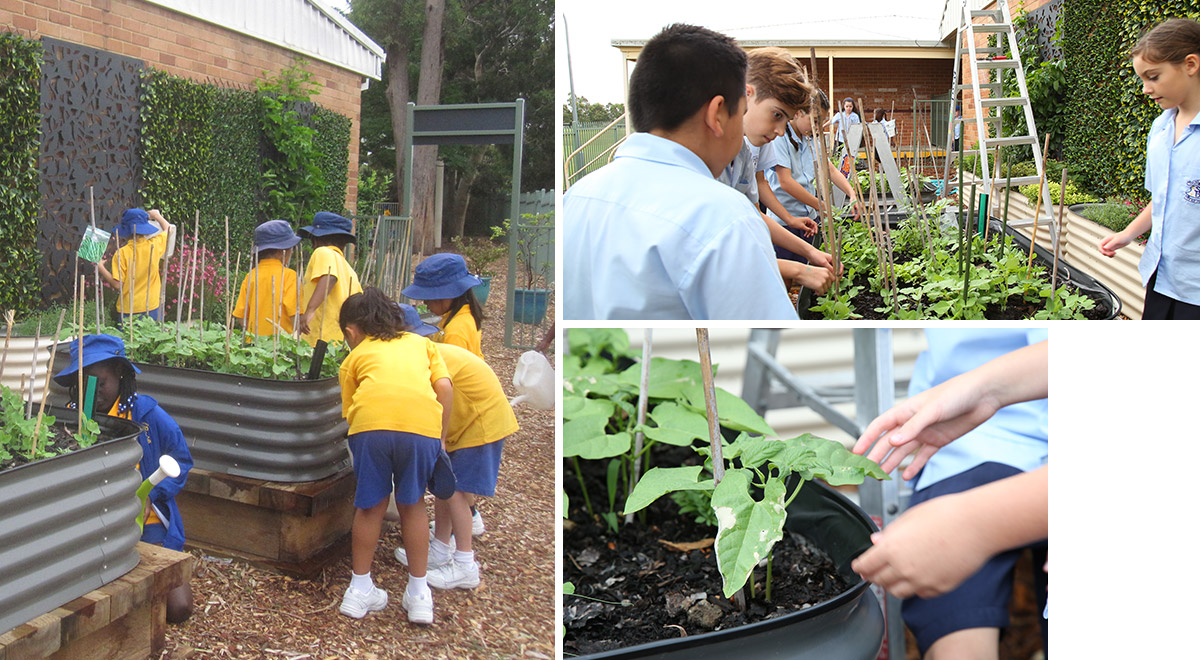 Students really enjoy our purpose built sustainable vegetable patch which they access on selected days. Learn more.
---
Primary Playgrounds
Our two primary playgrounds include basketball hoops, netball rings, soccer pitch, handball courts and synthetic turf area.
---
Maker Space

The Library, opens daily allowing students to either take part in MakerSpace activities or choose a book to read. Learn more.