Halo-een boosts Christmas appeal
01 Nov 2017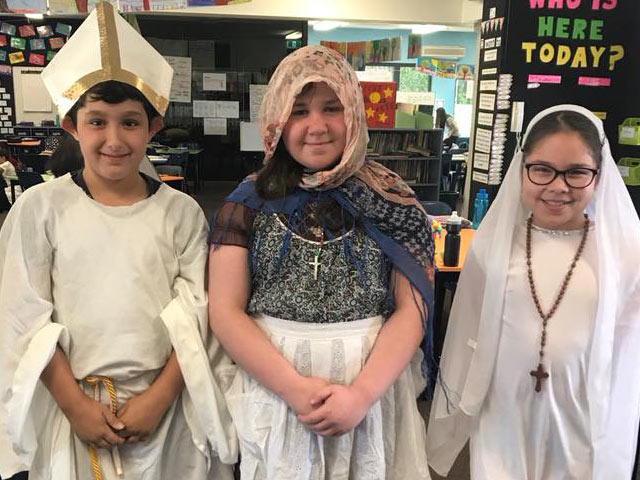 St Bernadette's Primary Lalor Park celebrated Halo-een Day in which students dressed up to commemorate the legacy of Saints and religious figures left before us.
This is a religious alternative to Halloween, where we can all share a special day by showing respect and love with each other. The students were encouraged to come dressed as a religious figure or an angel in exchange of a gold coin donation.
All proceeds will support the Social Justice initiative; St Vinnie's Christmas Appeal. A prize for BEST DRESSED for each stage was also awarded.
Congratulations to all the students who dressed in their best holy attire!
FACEBOOK
29 Nov 2023

Here's our last Kindy 2024 Transition session for 2023. This Friday all of our 2024 Kindy kids will join Mrs Brothers in the Kindy classroom for their first Orientation morning. Exciting times ahead for these guys and their parents!!! 💛☀️💛☀️💛☀️💛☀️💛☀️