Mark Taylor MP visits St Bernadette's sensory garden
30 Nov 2015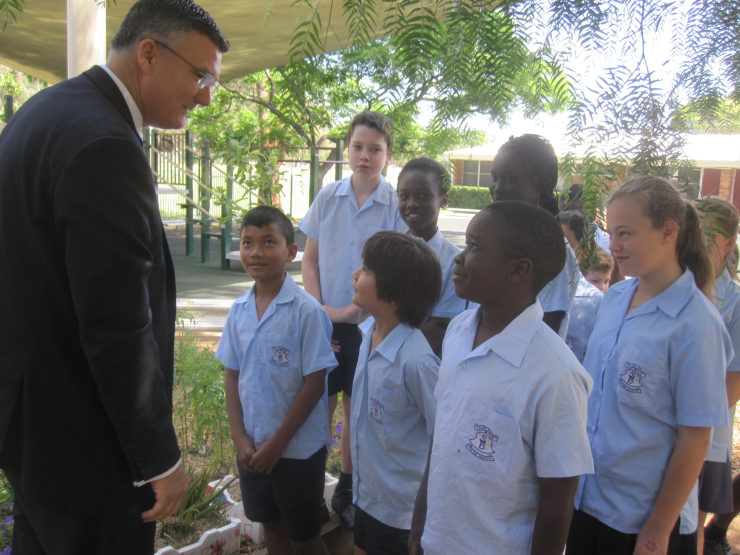 On 24 November 2015, Mark Taylor MP - Seven Hills visited St Bernadette's Primary, Lalor Park.
Mark spoke with the school's environmental leaders about his knowledge of State Parliament and the essence of 'a good speech'.
Students focused their discussions around the different plants in their garden and the many uses for them.
FACEBOOK
29 Nov 2023

Here's our last Kindy 2024 Transition session for 2023. This Friday all of our 2024 Kindy kids will join Mrs Brothers in the Kindy classroom for their first Orientation morning. Exciting times ahead for these guys and their parents!!! 💛☀️💛☀️💛☀️💛☀️💛☀️