Project Compassion fundraising snapshot
07 Apr 2016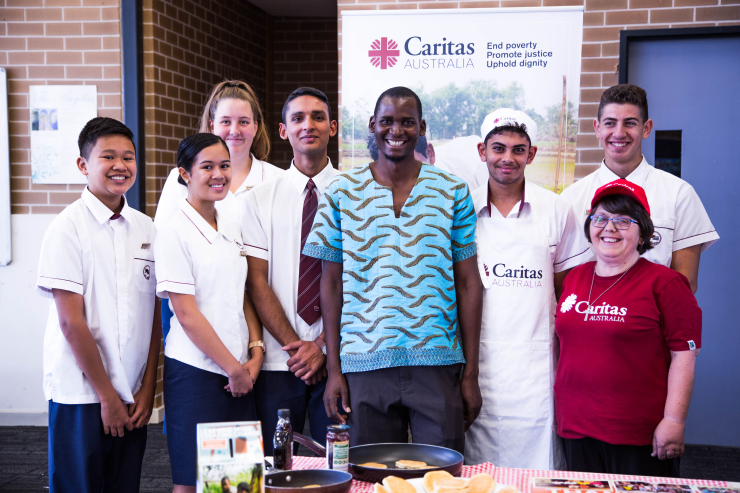 Martin Mazinga and Sr Louise McKeogh FMA joined students at St Mark's Catholic College, Stanhope Gardens, for the 2016 launch of Project Compassion in the Diocese of Parramatta. Photo contributed by: Elizabeth McFarlane
On Monday 8 February 2016 the official launch of Caritas Australia's 2016 Project Compassion appeal was held at the Catholic Learning Community of Blessed John the XXIII and St Mark's Catholic College, Stanhope Gardens.
International guest speaker Martin Mazinga from Caritas Malawi spoke to students about the importance of education and the impact Project Compassion has on the lives of the people in Malawi.
Throughout the Lenten period Catholic Schools in western Sydney held various events to fundraise for the Project Compassion appeal.

Year 7 students of St Agnes Catholic High School, Rooty Hill pooled together and held a 'St Agnes Appreciation Day' where students purchased an appreciation certificate to pass onto a student and/or teacher who they believe have made a positive contribution to their schooling.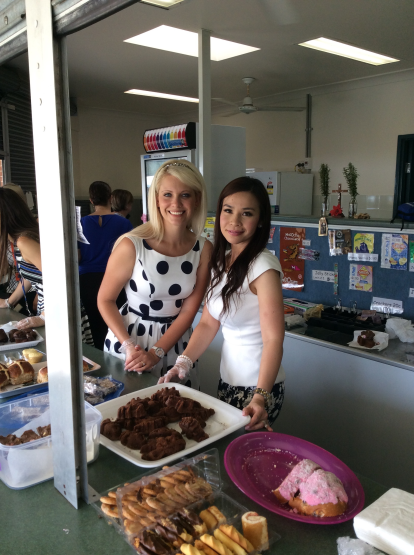 St Bernadette's Primary, Lalor Park held a fundraiser during Catholic School's Week hosting a cake stall and raffle, which raised over $1000.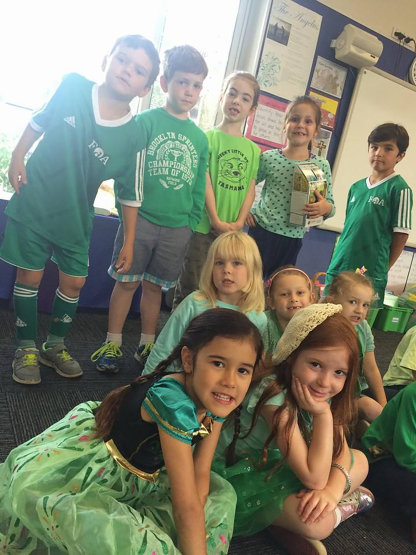 Our Lady of the Nativity Primary, Lawson held a Project Compassion fundraiser on St Patrick's Day.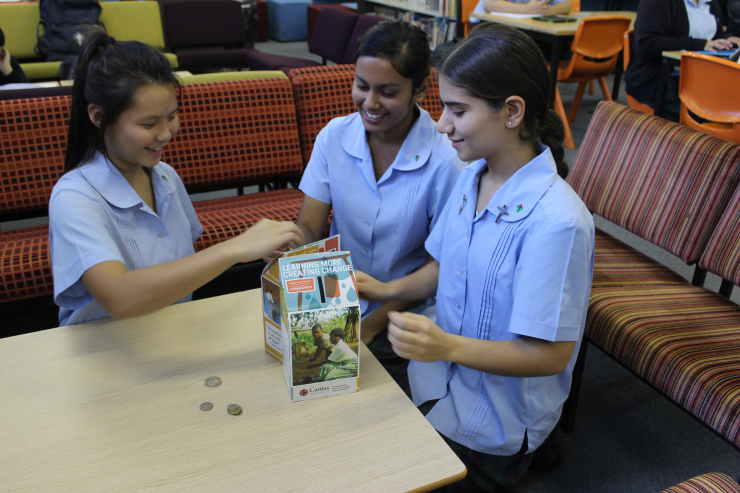 Students from Delany College, Granville have been generously donating to Project Compassion, raising over $2000. From left to right: Year 11 students Hilary Lim, Divashna Kumar and Elisar Salameh busy counting the coins.
FACEBOOK
29 Nov 2023

Here's our last Kindy 2024 Transition session for 2023. This Friday all of our 2024 Kindy kids will join Mrs Brothers in the Kindy classroom for their first Orientation morning. Exciting times ahead for these guys and their parents!!! 💛☀️💛☀️💛☀️💛☀️💛☀️