2020 - Book Week Writing Challenge Winners
12 Nov 2020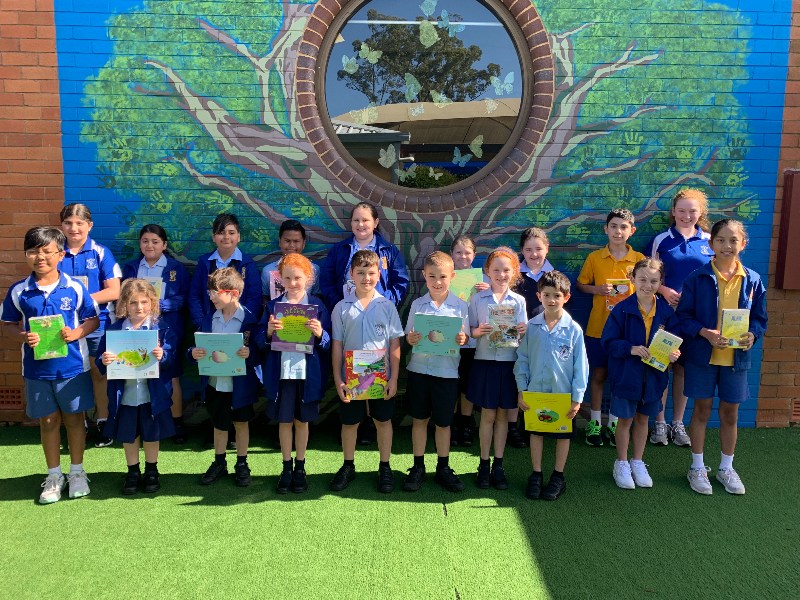 2020 Book Week Writing Challenge Winners 1
During the first three weeks of this term, students were invited to compose a text to be judged for our Book Week Writing Competition. Students could create any informative text about a real or imagined creature.
All students at St Bernadette's were given many opportunities in class to plan, draft and compose their texts. They conferenced with their class teachers, received feedback from their peers and teachers and produced their final entries to be judged by myself and our school librarian Mrs O'Brien.
We would like to thank all of the students for their hard work and creativity. Our job was not made easy as it was hard to choose a winner. It was evident that the students we did finally choose, had put in a huge amount of thought and effort into their texts. Congratulations to all the students on their winning entries.
Lorraine Maher
Early Stage 1
Stage 1
Jessie
Isabelle
Owen
Zarah
Harry
Lucie
Stage 2
Cillian
Chrisoula
Olivia
Jeremiah
Stella
Arielle
Stage 3
Hayden
Jayden
Chloe
Chanelle
Ella
Angela
FACEBOOK
29 Nov 2023

Here's our last Kindy 2024 Transition session for 2023. This Friday all of our 2024 Kindy kids will join Mrs Brothers in the Kindy classroom for their first Orientation morning. Exciting times ahead for these guys and their parents!!! 💛☀️💛☀️💛☀️💛☀️💛☀️