2020 PBS4L Term 4 Week 1
21 Oct 2020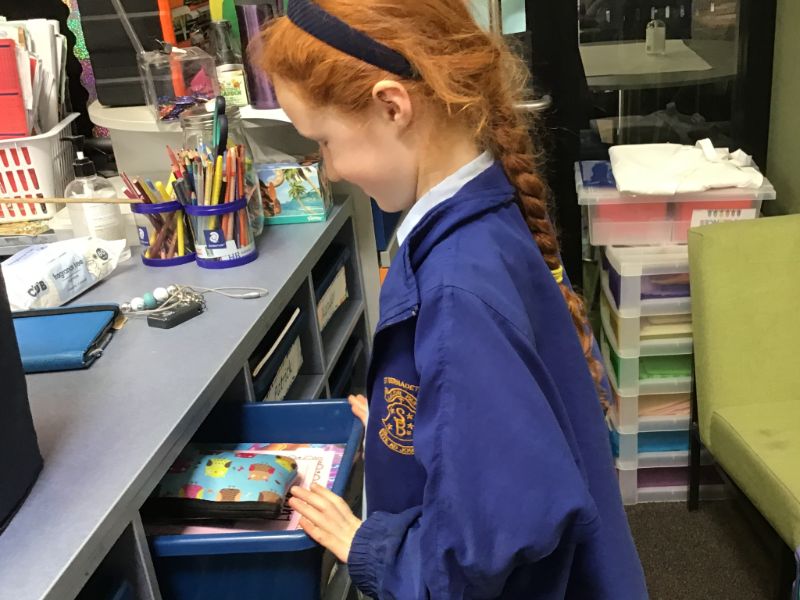 Welcome back to Term 4!
Students have started the term well and are displaying the positive behaviors of being Safe, Respectful and Responsible learners.
This term the students will continue their class lessons with our Positive Behaviour Support for Learning Program (PBS4L).
Our focus for the next fortnight is: We are RESPECTFUL when we take care of our school environment.
When we have clean and tidy spaces in the school, we are showing pride and stewardship of God's creation. Students are learning about and demonstrating how they can look after our school environment.
The students are learning that in the playground they need to:
Kep our school clean by putting their rubbish into a bin after we have eaten food.
Make sure the rubbish is picked up and put in the bin after playing (even if it is not theirs!). This will mean no one falls over rubbish, there are no birds eating food and there are no other creepy crawlies at school.
In the classroom the students are learning:
To make sure all rubbish is put into the correct bins. This means that St. Bernadette's can be an environmentally friendly school by recycling and composting.
To make sure that our belongings are kept tidily in our bag or classroom.
The students will continue to receive Bluey cards and work towards their class reward and their Bronze, Silver and Gold Award.
FACEBOOK
29 Nov 2023

Here's our last Kindy 2024 Transition session for 2023. This Friday all of our 2024 Kindy kids will join Mrs Brothers in the Kindy classroom for their first Orientation morning. Exciting times ahead for these guys and their parents!!! 💛☀️💛☀️💛☀️💛☀️💛☀️