2020 Term 3 Week 6 - Kindergarten News
27 Aug 2020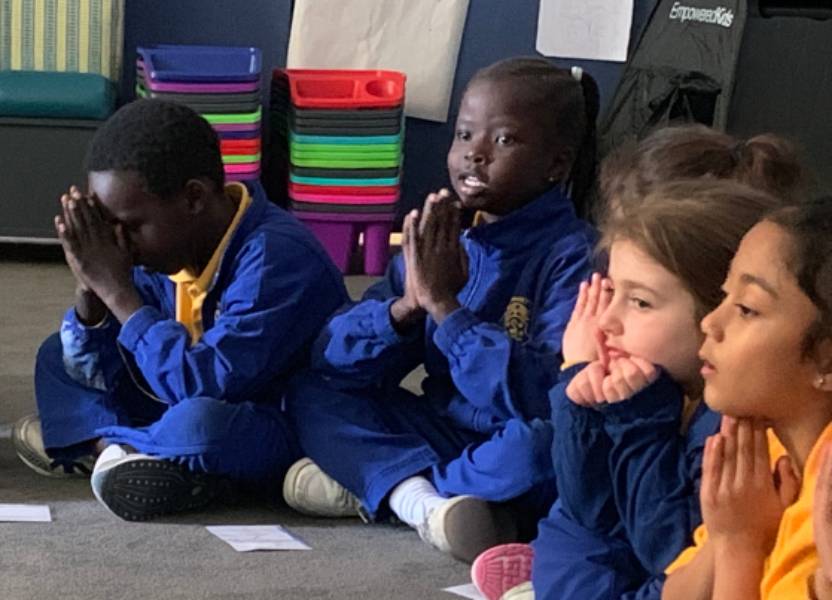 Kindergarten had a fantastic time designing and creating Jesus cards last week. On Friday we had a Prayer Circle in our shared space and the students were able to bring their Jesus cards along.
This term Kindergarten have been learning about how Jesus is present in the Church and how we live Church every day. Designing and creating their Jesus cards was them transferring their learning so far this term. The students were able to explain their designs and how it helped them to remember to live like Jesus has taught us.
We have been working on answering our driving question 'What is Church?'. We will now be moving on to looking at the opportunities we have to celebrate as Church and what these celebrations mean to us.
FACEBOOK
29 Nov 2023

Here's our last Kindy 2024 Transition session for 2023. This Friday all of our 2024 Kindy kids will join Mrs Brothers in the Kindy classroom for their first Orientation morning. Exciting times ahead for these guys and their parents!!! 💛☀️💛☀️💛☀️💛☀️💛☀️