Mini scientists in the making
17 Jul 2018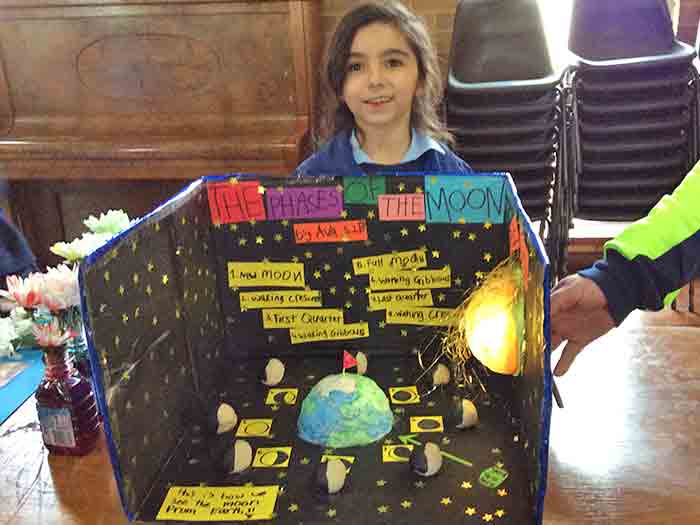 Stage one students were encouraged to think and act like scientists at St Bernadette's Primary Lalor Park when presenter Chris Howe brought his fun and interactive show Scienza Viva to the school for Science Week.
Mr Howe led students to observe large stick insects, test a weight propelled wheel, play with a tornado in a bottle and demonstrate how air moves by using hair dryers to launch ping pong balls.
They even learned how to make 'elephant's toothpaste' - by combining yeast, detergent and hydrogen peroxide.
Stage One teacher Kerrie-Ann Galea said the focus throughout the term has been on learning about materials and what they are made of.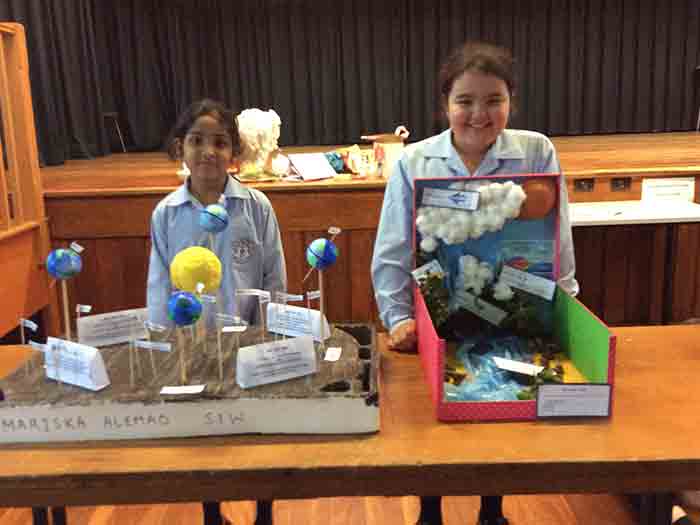 During this week of science work, parents were invited into the classrooms while students designed and made waterproof sculptures.
Students made 3D science models on a variety of subjects like the life cycle of a butterfly, weather patterns, space and phases of the moon.
Up to 70 students ended up presenting their work to their peers, teachers and parents.
"Science Week was a great success and the culmination of the students' learning throughout the term,'' Mrs Galea said.
"It was evident each and every child put a lot of thought and effort into their projects.
"They showed enthusiasm and pride when they were presenting what they had created and learned."
FACEBOOK
29 Nov 2023

Here's our last Kindy 2024 Transition session for 2023. This Friday all of our 2024 Kindy kids will join Mrs Brothers in the Kindy classroom for their first Orientation morning. Exciting times ahead for these guys and their parents!!! 💛☀️💛☀️💛☀️💛☀️💛☀️