News from Blueys Patch
20 Aug 2020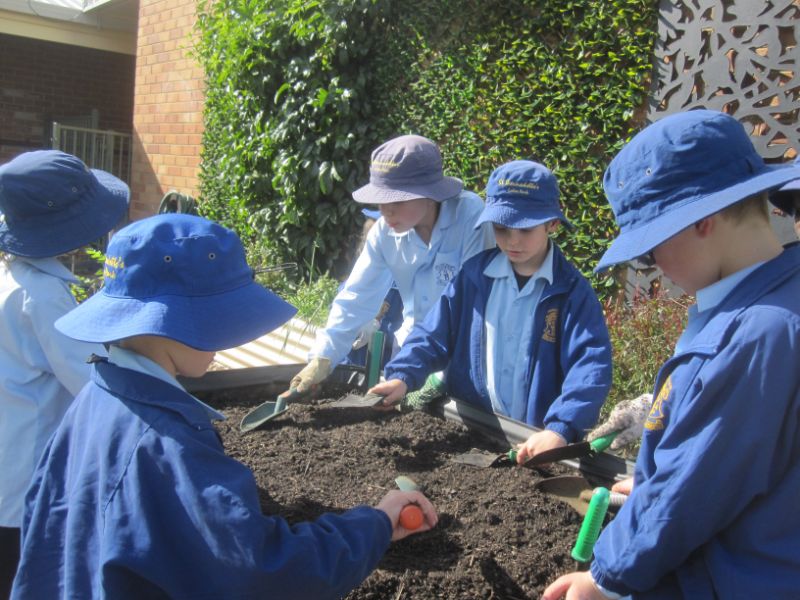 "If you build it, they will come!" Rain that is.
The rain gauge had just been installed (thanks, Mr Fuller) and the heavens opened … 164mls has been recorded, over two occasions! A bird was happy to have a fresh rain water drink from the Birdbath!
Also, it was a good time to replant one Wicking Bed with Carrots, Beetroot and Chives and to start preparing the other two, by digging-over and adding compost. A few left-over peas were discovered, and eaten, in the process!
The Term 3 Environment Team was busy settling into their new roles, keeping the Crunch & Sip on the move!
Learn more about Kitchen Gardens in Schools.
FACEBOOK
29 Nov 2023

Here's our last Kindy 2024 Transition session for 2023. This Friday all of our 2024 Kindy kids will join Mrs Brothers in the Kindy classroom for their first Orientation morning. Exciting times ahead for these guys and their parents!!! 💛☀️💛☀️💛☀️💛☀️💛☀️