Aboriginal Education News - September Update
06 Sep 2022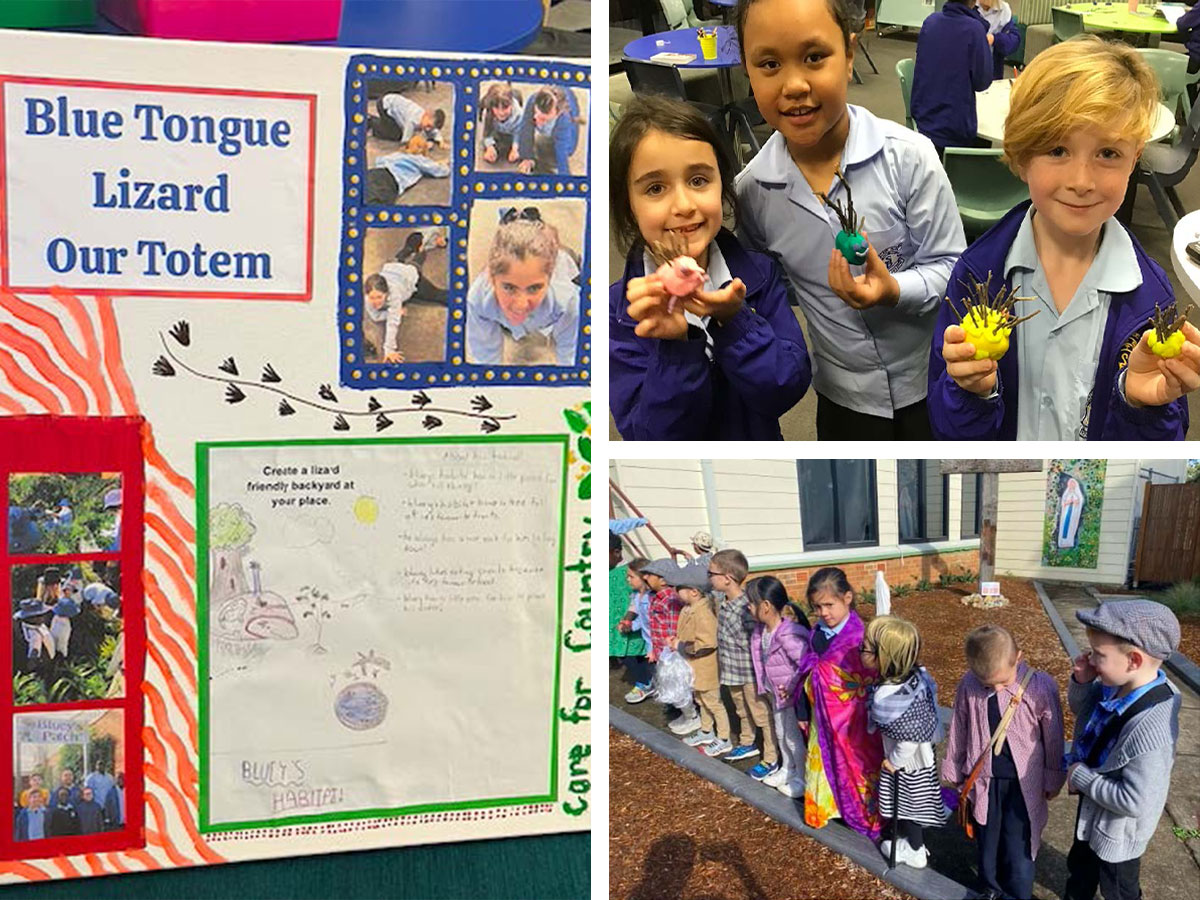 In Early Stage One we have been focusing on Bush Tucker and ways Indigenous people track animals in the bush. The students enjoyed going on a bush tucker hunt out in our Rosary garden and have been learning about witchetty grubs, honey ants and other bush food. We have been engaging in drawing and dancing like different Australian animals.
In Stage One we have been focusing on dreamtime stories. Students have been learning about traditional stories that were used to share knowledge and pass on information from Elders to the next generation. Last week students learnt about the story, The Echidna and the Shade Tree and had a strong discussion of the meaning of this dreamtime story. They enjoyed creating an echidna using play dough and sticks from the garden.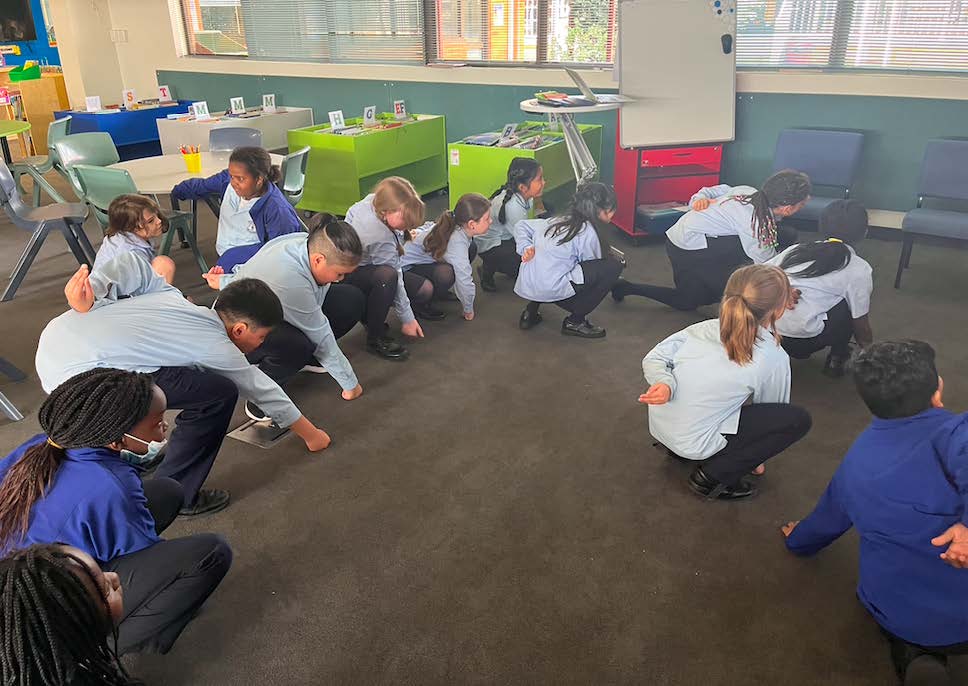 In Stage Two we have been focusing on interpreting and understanding Indigenous dance. We have been learning about and creating a pamphlet about Blue Tongue lizards as it represents our school totem. Stage Two students presented their interpretation of a Blue Tongue Lizard Dance and will be performing a dance which they will choreograph based on a dreamtime story of their choice.
In Stage Three we have been focusing on understanding Indigenous artists' and how Indigenous artworks tell a story. They presented a speech and researched a particular artist and gave detail about the artist.
As a whole school community at St Bernadette's we have collated a totem project which Mrs Graham has put together to be presented.
FACEBOOK
29 Nov 2023

Here's our last Kindy 2024 Transition session for 2023. This Friday all of our 2024 Kindy kids will join Mrs Brothers in the Kindy classroom for their first Orientation morning. Exciting times ahead for these guys and their parents!!! 💛☀️💛☀️💛☀️💛☀️💛☀️