Excursion to the Farm
29 Aug 2022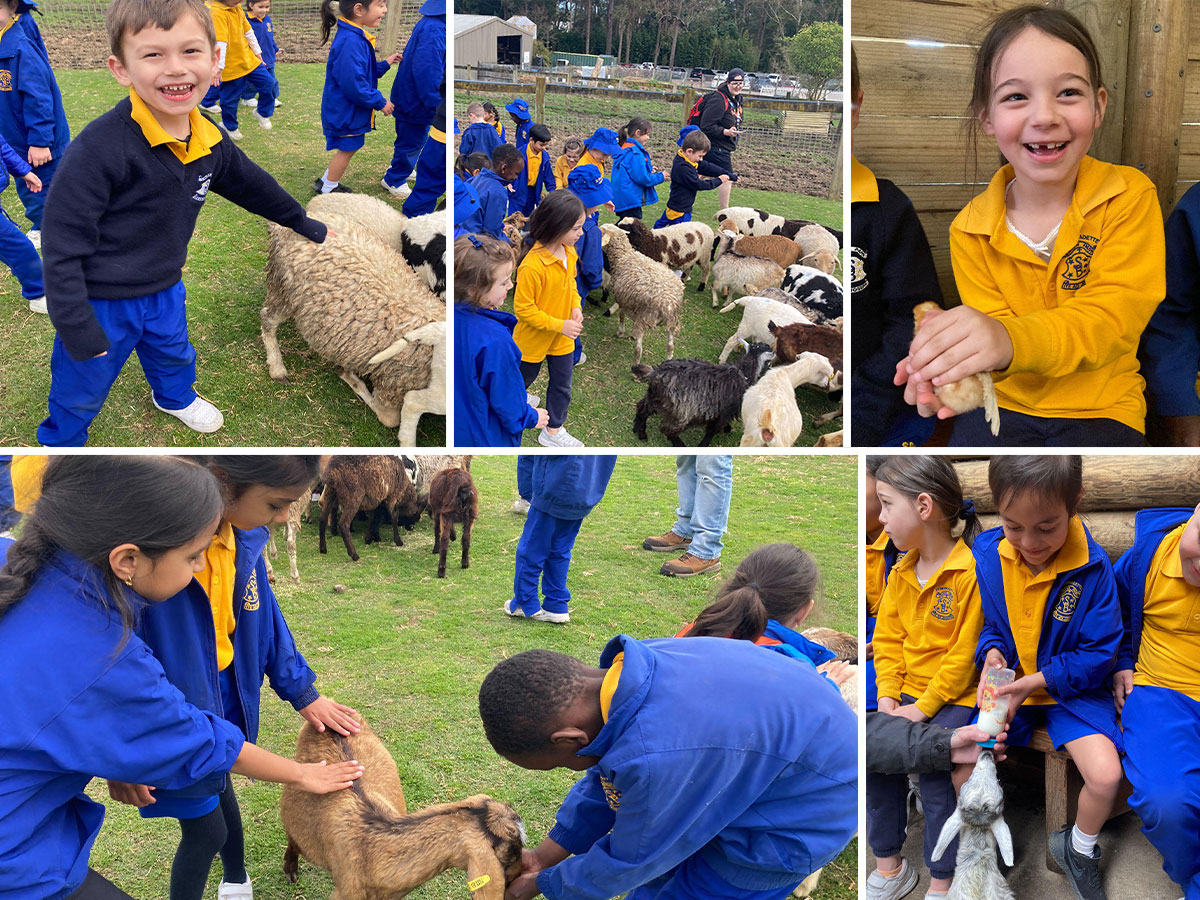 On Friday 19th of August, Kindergarten attended Golden Ridge Animal Farm in Dural. They were super excited as it was their very first excursion attending with their peers and teachers.
They were very keen to hop on the bus and see the animals we have been learning and writing about in class.
Once we arrived at the farm our tour guide, Bel, informed us that we were going to visit the goats to have a play and feed them some grass. The students were impatiently waiting to run around and play with the goats.
Kindergarten were 'naturals' at taking care of the goats as they held out their palms and fed the goats and petted them gently. They were fantastic at listening to and following instructions!
Students had the opportunity to milk Sally the cow and were extremely engaged to learn more information about cows. The students showcased their knowledge of what they already knew and impressed everybody with their responses. Kindergarten were very brave at trying a new experience of milking and petting a cow! Well done Kindy!
Kindergarten walked back up to our area where they were introduced to some 'furry friends'. Bel discussed and showed the students' ducks, chickens and rabbits.
They were very curious and were listening intently about how to hold some of the farm animals. Students also fed the goats milk and learnt about the different animals that require milk to grow.
We finished off the day by exploring the farm and visiting other animals discussing its classification, appearance, diet, habitat and interesting facts.
All students were overjoyed of their visit to the farm and had a well earned rest on the bus, including the teachers! Kindergarten could not wait to get home to inform their loved ones of their day at the farm!
FACEBOOK
29 Nov 2023

Here's our last Kindy 2024 Transition session for 2023. This Friday all of our 2024 Kindy kids will join Mrs Brothers in the Kindy classroom for their first Orientation morning. Exciting times ahead for these guys and their parents!!! 💛☀️💛☀️💛☀️💛☀️💛☀️