Father John Paul's Visit
06 Sep 2022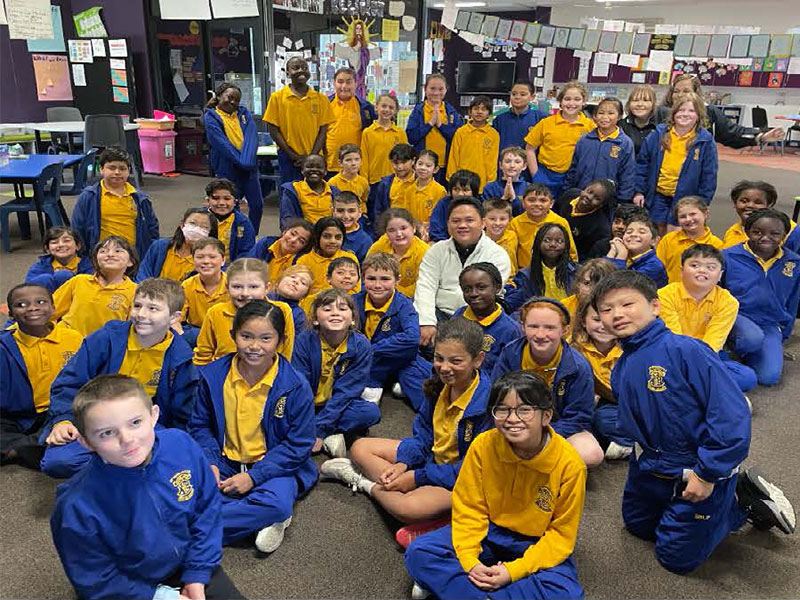 Last week Father John Paul visited Stage 2 to share his responses to the students' questions about our Religion inquiry unit surrounding the signs and symbols associated with the Sacraments of Initiation.
Students have learnt a great deal about the various signs and symbols present in the Sacraments of Baptism, Eucharist and Confirmation and this was evident as they engaged in conversation with Father JP. He even gave the students homework - find out the date of their Baptism!
It is always lovely to have Father JP visit us. The students enjoy listening to his stories, sharing their thoughts and answering his wonderings.
Visual Arts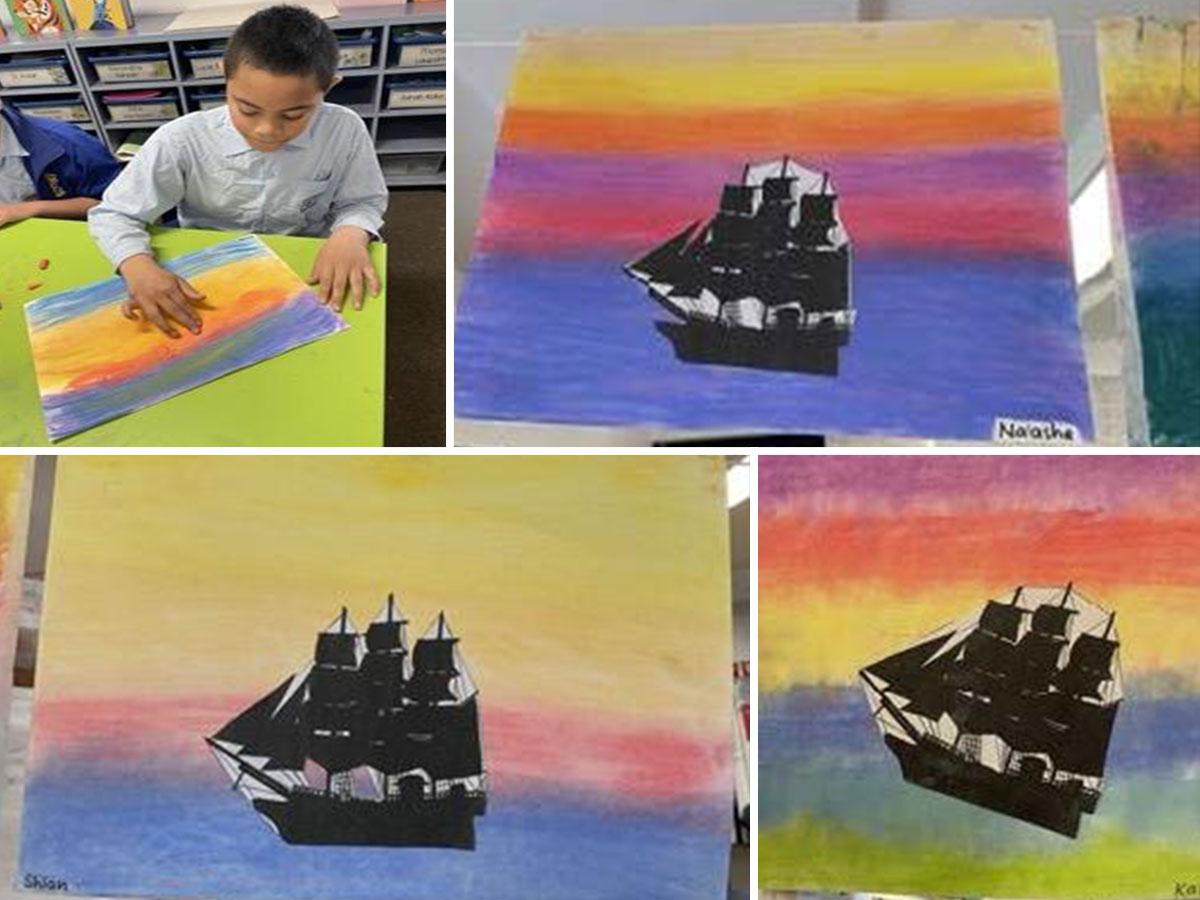 During Visual Arts, students created an artwork that was inspired by the First Fleet. Students have been learning about the journey of the First Fleet as part of our inquiry into why people left England to colonise Australia.
To complete the artwork, students used the medium of chalk pastels along with the technique of blending. They blended various colours together to create a sunrise or a sunset, as well as including colours to represent the water.
A silhouette of a ship was then pasted onto the background to symbolise the First Fleet journey. The artworks look fantastic hanging up in our Stage 2 space!
Soccer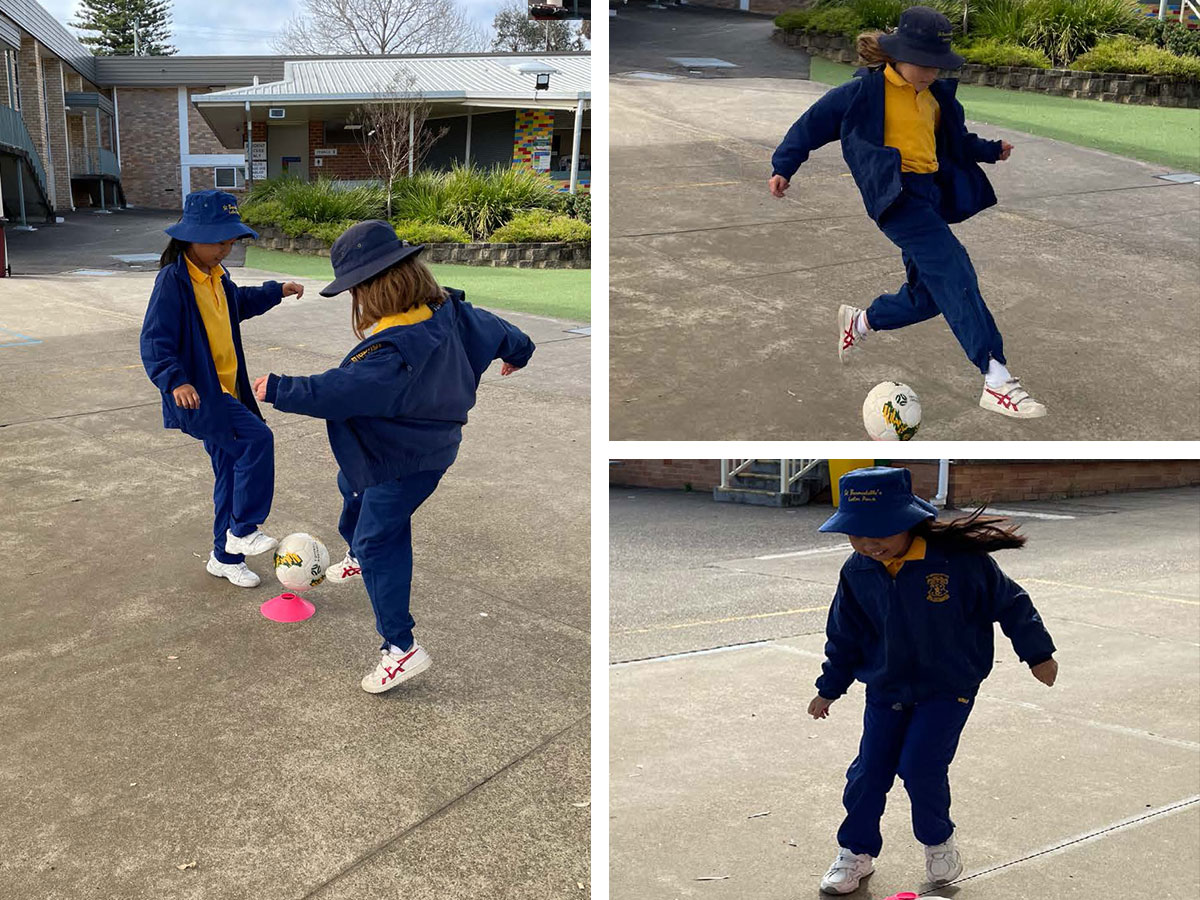 Last week the students concluded the five week Soccer program that they have been participating in.
The students have learnt a variety of skills required to play soccer, such as using the inside of the foot to control the ball upon receiving a pass, to control shooting over a distance and to keep the ball under control.
They have developed these skills as well as shown sportsmanship, perseverance, and most importantly had fun!
FACEBOOK
29 Nov 2023

Here's our last Kindy 2024 Transition session for 2023. This Friday all of our 2024 Kindy kids will join Mrs Brothers in the Kindy classroom for their first Orientation morning. Exciting times ahead for these guys and their parents!!! 💛☀️💛☀️💛☀️💛☀️💛☀️