Halo-een Celebrations
31 Oct 2022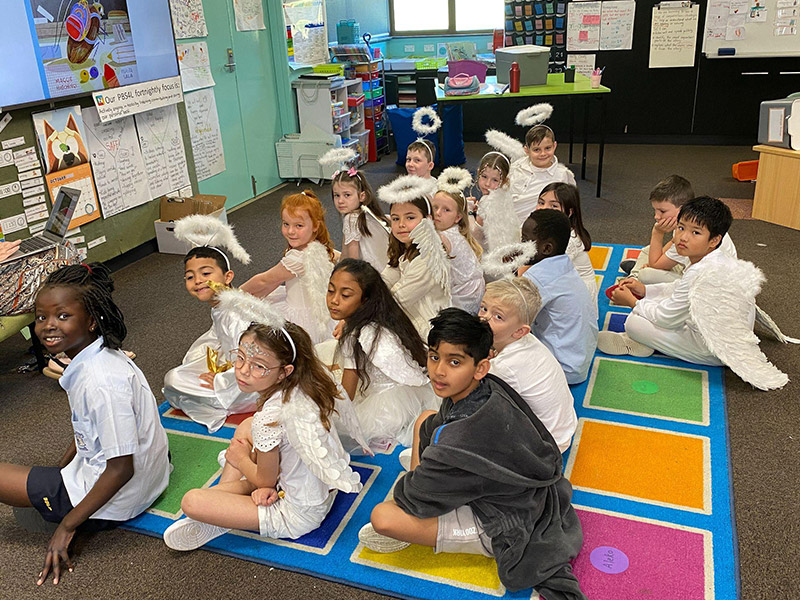 Today we participated in our special Halo-een Day. This celebration reminds us of 'All Saints Day' and all the saints and their devotion to loving God and helping others.
Today we reflected on how we too can be more like a saint and the wonderful opportunities for each and every one of us to be like a saint in the way we act, think and love those around us.
The students have had time to explore and learn more about the saints through reading, researching and other fun activities. They dressed up as their favourite saint, religious figure or angel for the entire day and it was wonderful to see how much joy the students displayed in their learning and playing together.
FACEBOOK
29 Nov 2023

Here's our last Kindy 2024 Transition session for 2023. This Friday all of our 2024 Kindy kids will join Mrs Brothers in the Kindy classroom for their first Orientation morning. Exciting times ahead for these guys and their parents!!! 💛☀️💛☀️💛☀️💛☀️💛☀️