Kindy at 50 Tokens!
09 Dec 2021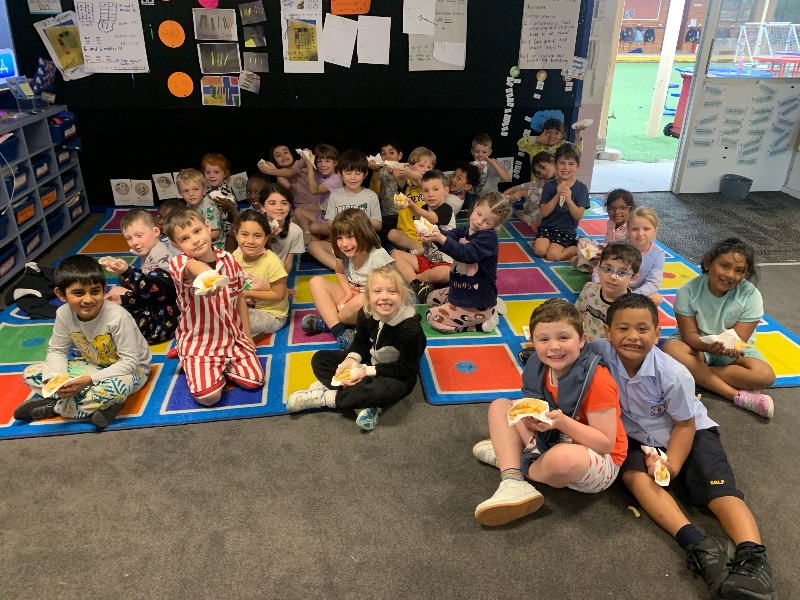 Prior to earning the tokens the students of kindergarten voted on what would be their reward.
After much hard thinking and careful consideration, the students combined ideas and voted for a "Hot Chip Pyjama Party".
Last week the students earnt their 50th token since returning to school in Week 3. On Monday we had a comfy day in our PJs, enjoyed gorging on some delicious hot chips and had a great time playing and dancing in the afternoon.
The students are already working towards their next reward. Can they get a Zooper Dooper reward before the end of term? We still have a few days to find out!
FACEBOOK
29 Nov 2023

Here's our last Kindy 2024 Transition session for 2023. This Friday all of our 2024 Kindy kids will join Mrs Brothers in the Kindy classroom for their first Orientation morning. Exciting times ahead for these guys and their parents!!! 💛☀️💛☀️💛☀️💛☀️💛☀️