Learning about Indigenous culture
27 Jun 2022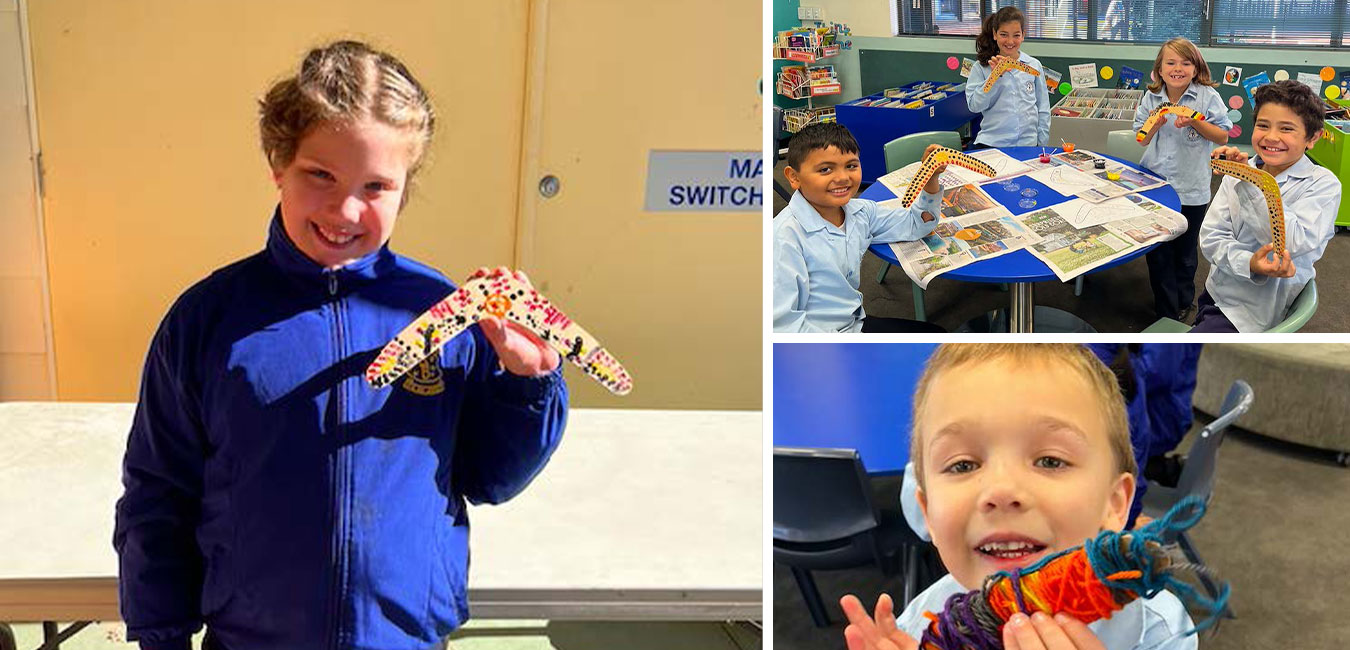 Over the past two terms students have been diving into deep learning to help get a better understanding of Australian Indigenous Culture, this then brings students to have a deep discussion with their peers and teachers.
Early Stage One
Students in Early Stage One over the past week have been learning about 'The Rainbow Serpent' and how 'The Rainbow Serpent', was a protector of water. Early Stage One had a great discussion about this dreamtime story and created their own Rainbow Serpent.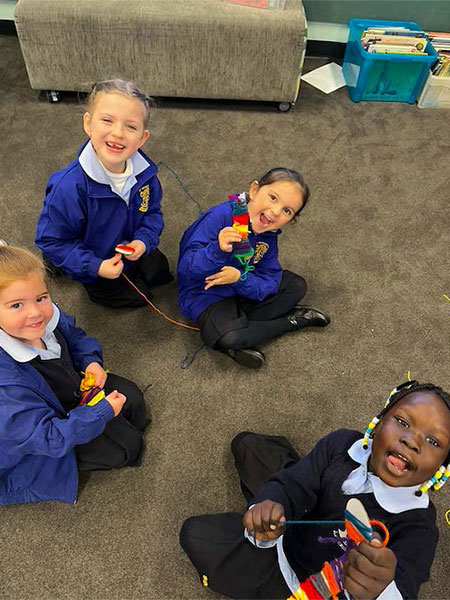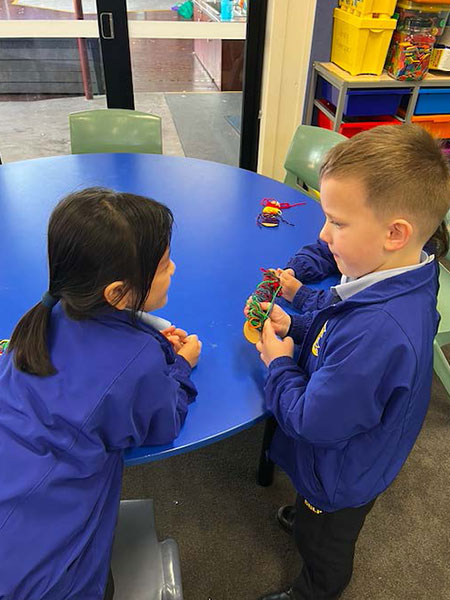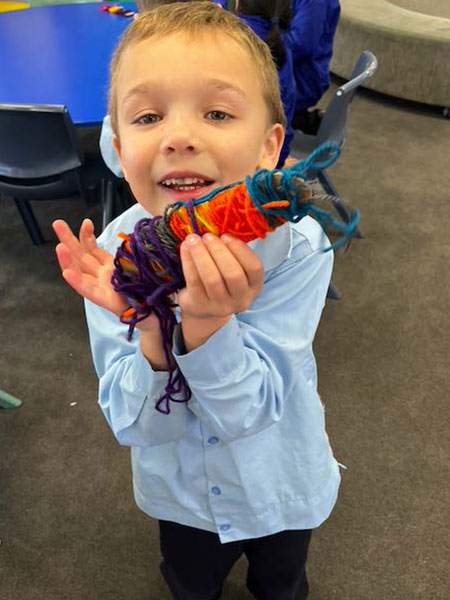 Stage One
Stage One has been learning different ways to pronounce family in Indigenous Culture. Students have also been practicing using clapping sticks and practicing one song which is helping students understand the beat of music in Indigenous Culture.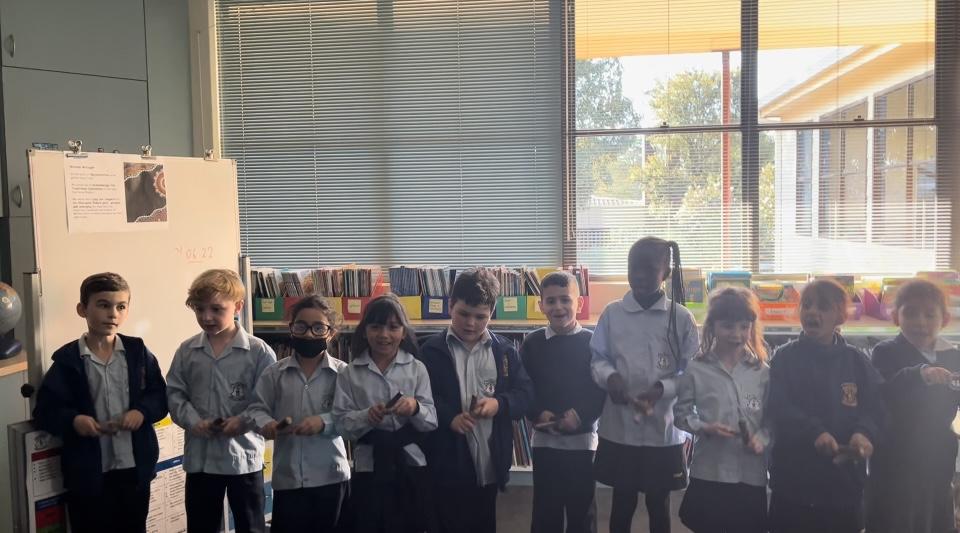 Stage Two
Stage Two has had the opportunity to learn about the different tools that are used in Indigenous Culture. Students had the opportunity to find out information about how a boomerang is used and design their own using the Indigenous Art Culture of dot painting.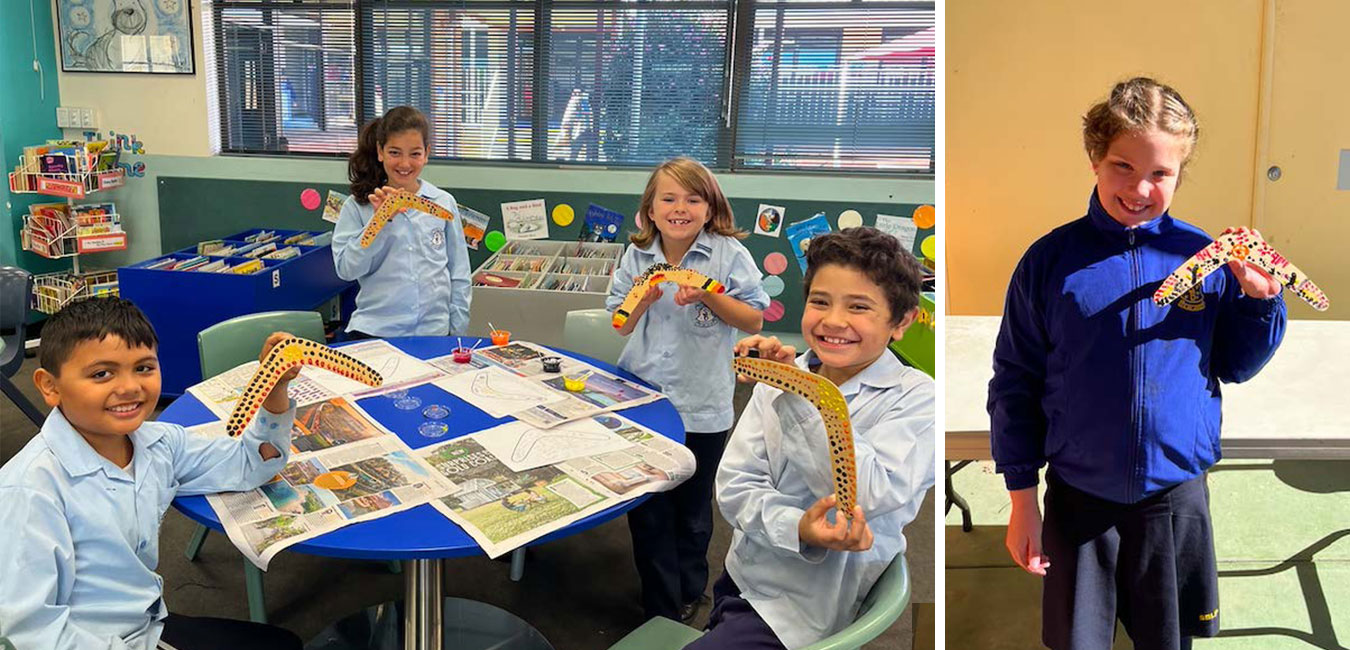 Stage Three
Stage Three have been getting the chance to understand the meaning of totem in Australian Indigenous Culture over the past two weeks students have gained a great understanding of the totem of the blue tongue lizard and why they are important to Indigenous Culture.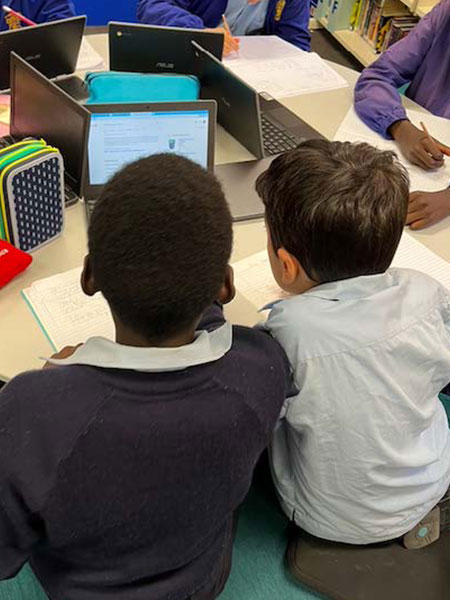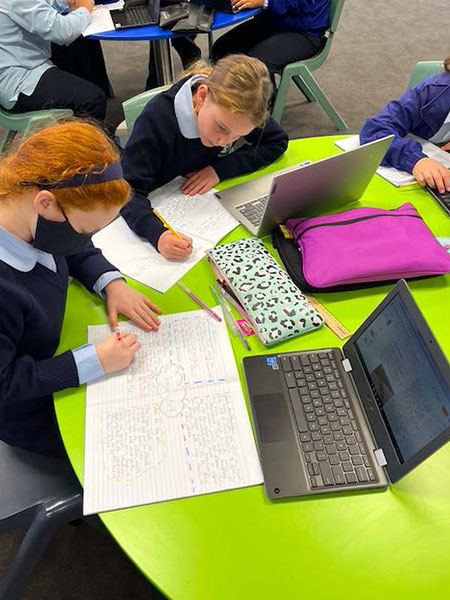 FACEBOOK
29 Nov 2023

Here's our last Kindy 2024 Transition session for 2023. This Friday all of our 2024 Kindy kids will join Mrs Brothers in the Kindy classroom for their first Orientation morning. Exciting times ahead for these guys and their parents!!! 💛☀️💛☀️💛☀️💛☀️💛☀️