Religious Education Celebration
17 Jun 2022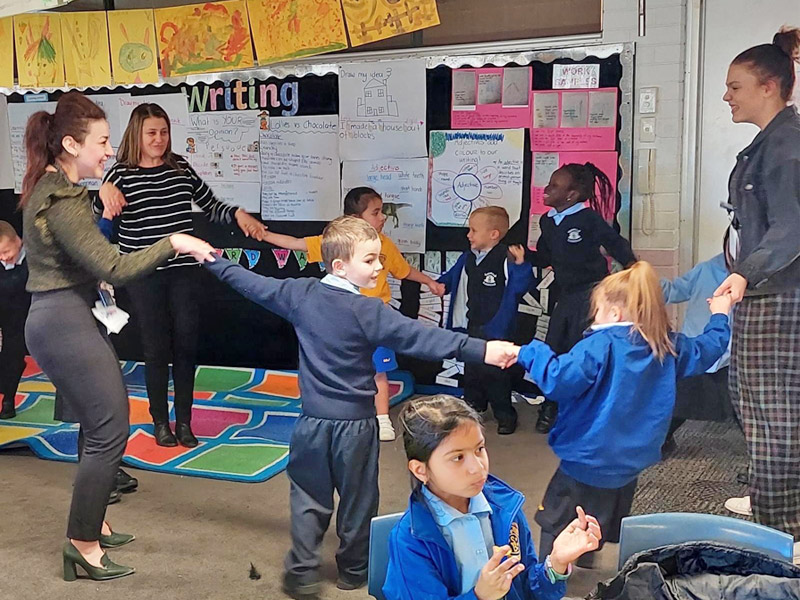 Kindergarten have been learning about Jesus, God and Mary in Religion.
They have also been learning about Church and celebrations and its importance. Students transferred their understanding by organising and hosting their own celebration in the classroom as a community on Friday the 10th of June.
Students demonstrated their understanding of 'a sense of belonging' by inviting the members of leadership to be a part of the celebration. Kindergarten made their teachers, peers and leadership team feel welcomed by escorting staff to their seats, ensuring everybody had food and drinks as well as going around and having a chat and a good old laugh with everyone!
The fun continued with a stellar performance of "You've Got a Friend in Me'' by Kindergarten to demonstrate the qualities of friendship and togetherness. All the staff thought Kindergarten was absolutely adorable and did an awesome job!
Kindergarten busted some groovy moves on the dance floor with staff and were super excited to show their dancing and not to mention DJing skills to staff and their peers!
FACEBOOK
29 Nov 2023

Here's our last Kindy 2024 Transition session for 2023. This Friday all of our 2024 Kindy kids will join Mrs Brothers in the Kindy classroom for their first Orientation morning. Exciting times ahead for these guys and their parents!!! 💛☀️💛☀️💛☀️💛☀️💛☀️