Stage 1 Learning Update | October
31 Oct 2022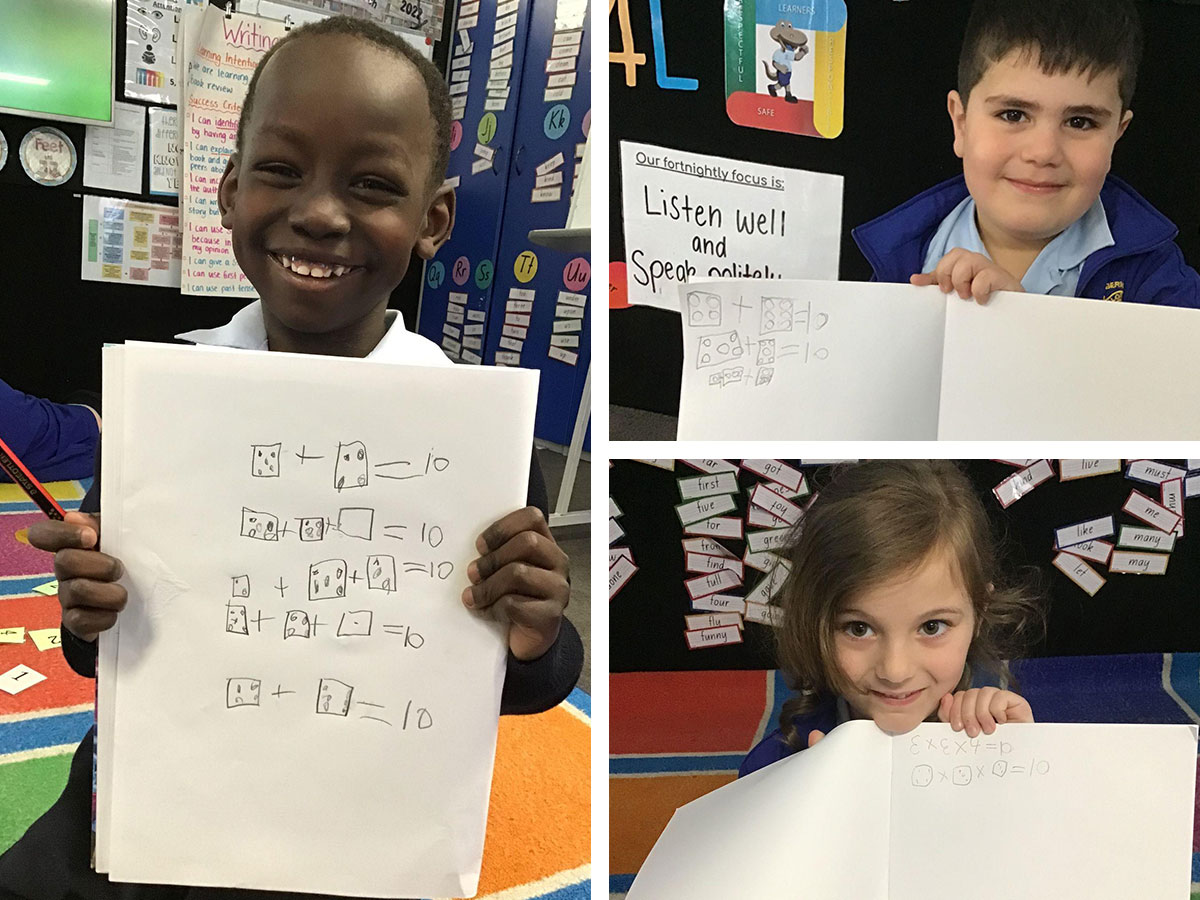 This months learning update for Stage 1 is brought to you by Stage 1 teachers Miss Atachparian and Miss Dennis.
Religion
This term in Kindergarten we are beginning to get ready for the coming of Jesus at Christmas. Kindergarten learnt all about the Angel Gabriel coming to Mary to announce that she would be the Mother of Jesus.
Kindergarten created an artistic interpretation of what they thought of while listening to the scripture. It was very impressive to see what Kindergarten found most important in their painting and the words they chose to highlight within their work.
Literacy
In literacy, we have been learning about how to make our writing more interesting using adjectives, also known as 'spicy words' to engage the reader/audience. Students used an amazing amount of adjectives to describe a variety of things in their writing i.e. alien, pizzas and houses. Kindergarten have shown excellent growth in their writing skills this term as they apply their knowledge and understanding of the 'non negotiables of writing' i.e. starting our sentences with a capital letter, spaces in between words and a full stop at the end of our sentence.
This past week, students wrote intriguing recounts on a variety of subjects that allowed them to apply more adjectives in their writing and showcase their understanding of writing about things that have already happened. The students and their teachers are extremely proud of Kindergarten's achievements in writing! Well done on your efforts!
Numeracy
Kindergarten started the term with some spectacular maths in addition and subtraction. Students had to create different ways of making the number 10 using 10 dice. Students were very quick to collect 6+4 and 5+5, but found very clever ways to use smaller numbers and lots of dice to get to 10.
FACEBOOK
29 Nov 2023

Here's our last Kindy 2024 Transition session for 2023. This Friday all of our 2024 Kindy kids will join Mrs Brothers in the Kindy classroom for their first Orientation morning. Exciting times ahead for these guys and their parents!!! 💛☀️💛☀️💛☀️💛☀️💛☀️