Stage 2 News Update - May
30 May 2022
Religious Education
Last term, Stage 2 students wrote letters to the residents of the Aged Care facility as part of our RE unit about stewardship. Students were excited to share their term's learning with the residents as well as an opportunity to wish them a blessed and happy Easter.
This week Stage 2 received some exciting news - a letter was sent back to one of our students from the Aged Care facility in Kings Langley. The students were extremely excited and hopefully this could be the start of a lovely pen pal relationship we can continue in the future.
Literacy
At the start of this Term, Stage 2 reflected on Anzac Day. We read the book, In Flanders Fields, a story of a soldier who was on the battlefields on Christmas Day and saves a helpless Robin.
Students wrote poems from the perspective of the soldier, identifying what they would see, hear, feel, wish and wonder using the story as their inspiration. These were published onto a poppy, one of the symbols associated with Anzac Day.
Stage 2 have also been reading the book, My Place by Nadia Wheatley. This book looks at the changes throughout the years from 1788 to 1988. The story is told by various characters who are linked throughout the story. A map is presented on each page matching the story and highlights the changes of the area over the years.
Students drew a map of their local area and wrote a personal response, much like the story, describing their 'place' and the surrounding features. This text has been a perfect link with our History focus, which explores how the community of Australia as a nation has changed over time.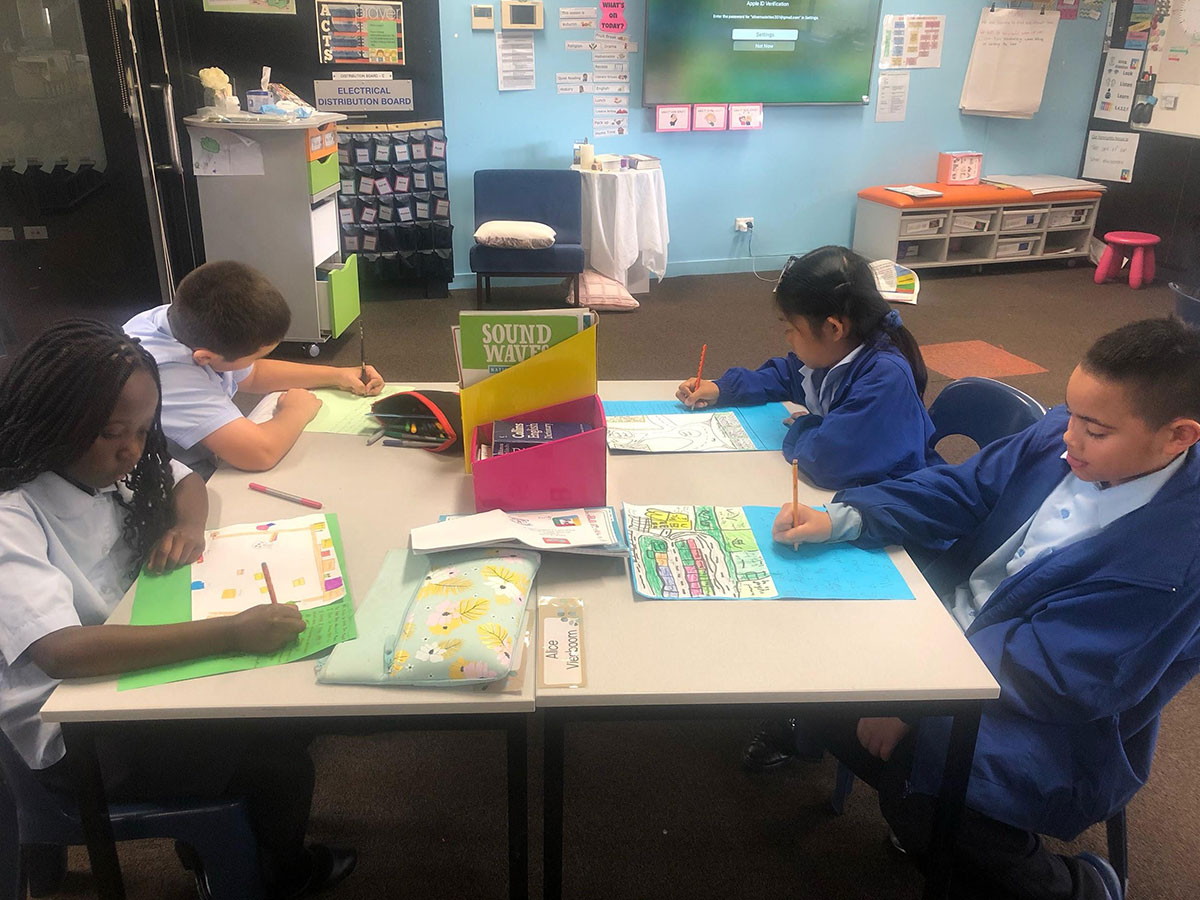 FACEBOOK
29 Nov 2023

Here's our last Kindy 2024 Transition session for 2023. This Friday all of our 2024 Kindy kids will join Mrs Brothers in the Kindy classroom for their first Orientation morning. Exciting times ahead for these guys and their parents!!! 💛☀️💛☀️💛☀️💛☀️💛☀️