Stage 2 Food Drive
27 May 2021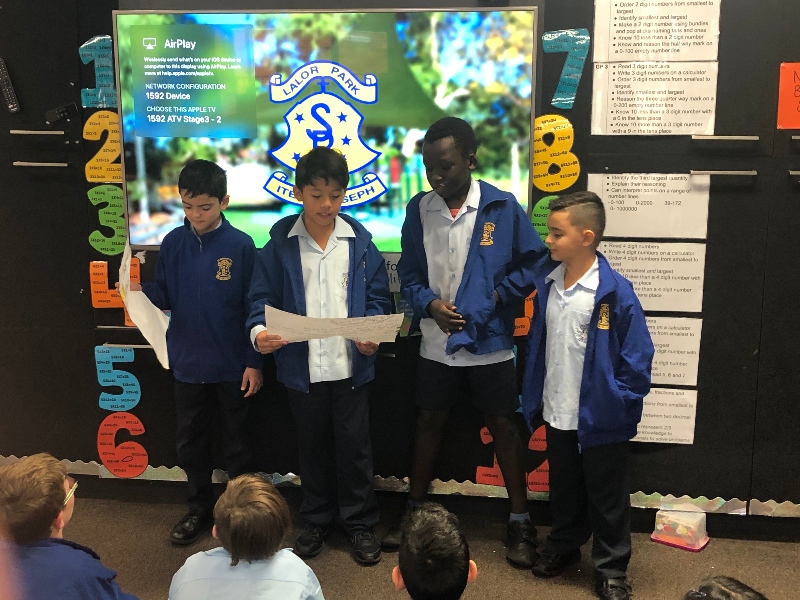 In Religion, Stage 2 students have been working hard to answer our driving question "Why are people starving in a world of plenty?"
To answer this question, Stage 2 was lucky enough to have a guest speaker from the Jesuit Social Services visit the classroom and talk about all the amazing things they are doing to help our local community. With this new learning, students decided to create posters aimed at different audiences to help inform our school community about ways that we can help our local community too.
Students decided what items each Stage would be able to donate and presented their posters to their chosen audiences.
Each Stage group has been asked to donate the following items and bring them into the Stage 2 classroom for collection from the Jesuit Social Services on Friday of Week 8. Thank you for your support! We can't wait to see our donated items helping those in our local community.
Kindergarten:
Canned Veggies
Canned Spaghetti
Cans of Soup
Stage 1:
Rice Crackers
Jelly
Baby Food
Stage 3:
Cup of Soups
Cup Noodles
2min noodles/Mi Goreng
Packet Soup: Cream of chicken, Chicken Noodle, Spring Vegetable etc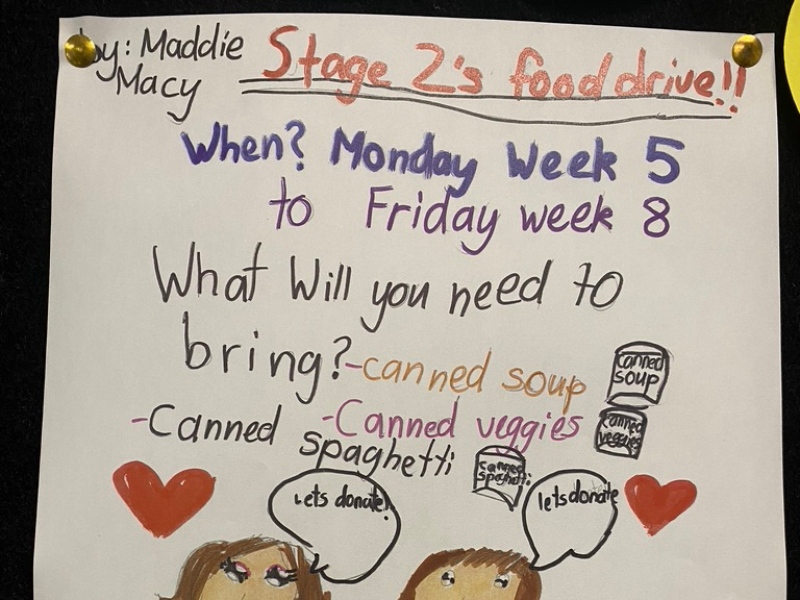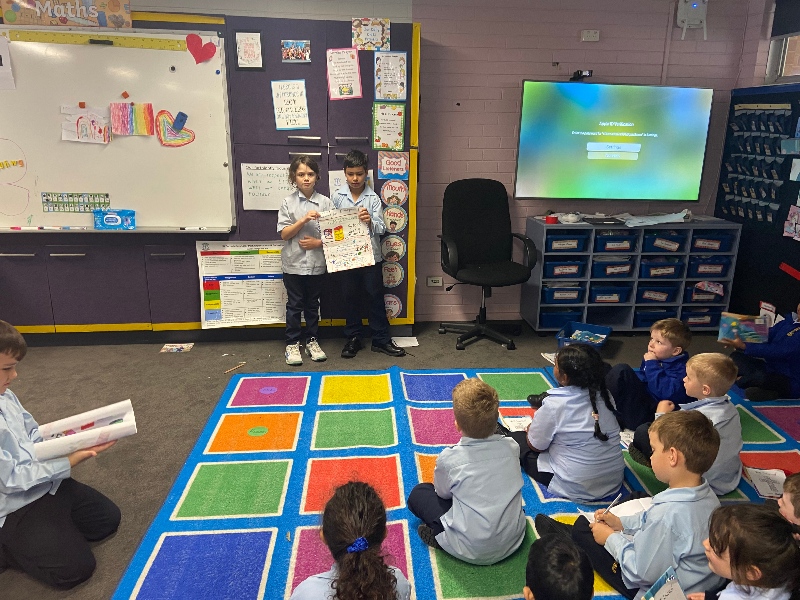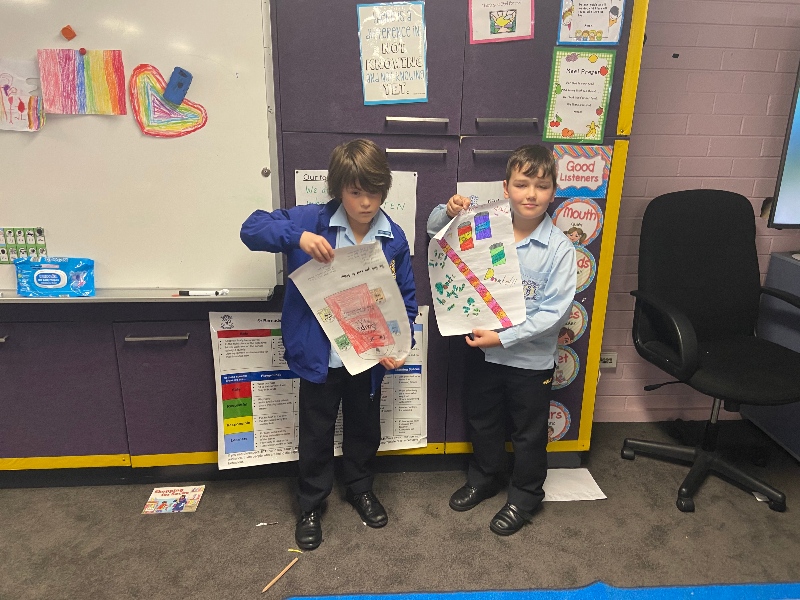 FACEBOOK
29 Nov 2023

Here's our last Kindy 2024 Transition session for 2023. This Friday all of our 2024 Kindy kids will join Mrs Brothers in the Kindy classroom for their first Orientation morning. Exciting times ahead for these guys and their parents!!! 💛☀️💛☀️💛☀️💛☀️💛☀️