Stage 2 - Teamwork!
06 May 2021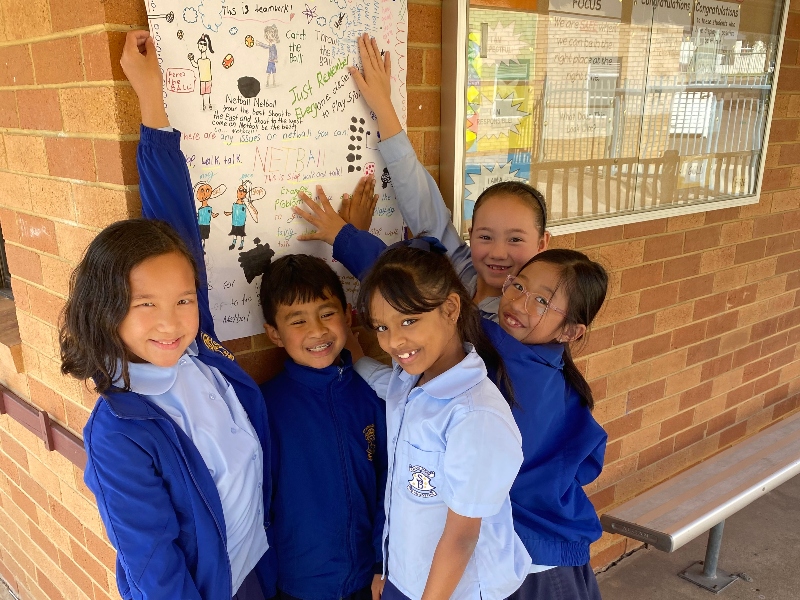 Stage Two have really been enjoying playing both basketball and handball in the playground at recess and lunch this term and as we have discovered, sometimes games don't always go as planned.
As we have been learning all about author's purpose in both our reading and writing lessons, the students were given the task of creating rules surrounding both of these games, with the intent to promote fair play amongst their peers.
Students collaborated with each other to discuss the purpose and target audience needed to achieve this goal. They worked as a team to compose the rules surrounding the games and created some fabulous posters that will be displayed in our playground for all students to refer to during their play.
FACEBOOK
29 Nov 2023

Here's our last Kindy 2024 Transition session for 2023. This Friday all of our 2024 Kindy kids will join Mrs Brothers in the Kindy classroom for their first Orientation morning. Exciting times ahead for these guys and their parents!!! 💛☀️💛☀️💛☀️💛☀️💛☀️