Stage 3 Liturgy - What makes a Church?
11 Jul 2022
On Wednesday of Week 10, Stage 3 participated in a liturgy that they had planned, wrote and ran demonstrating their understanding of our driving question - What makes a Church and how does it strive for Christian Unity?
Students chose the parts of the liturgy that they would like to be involved in and worked in small group workshops to plan, organise and create the different components of the liturgy.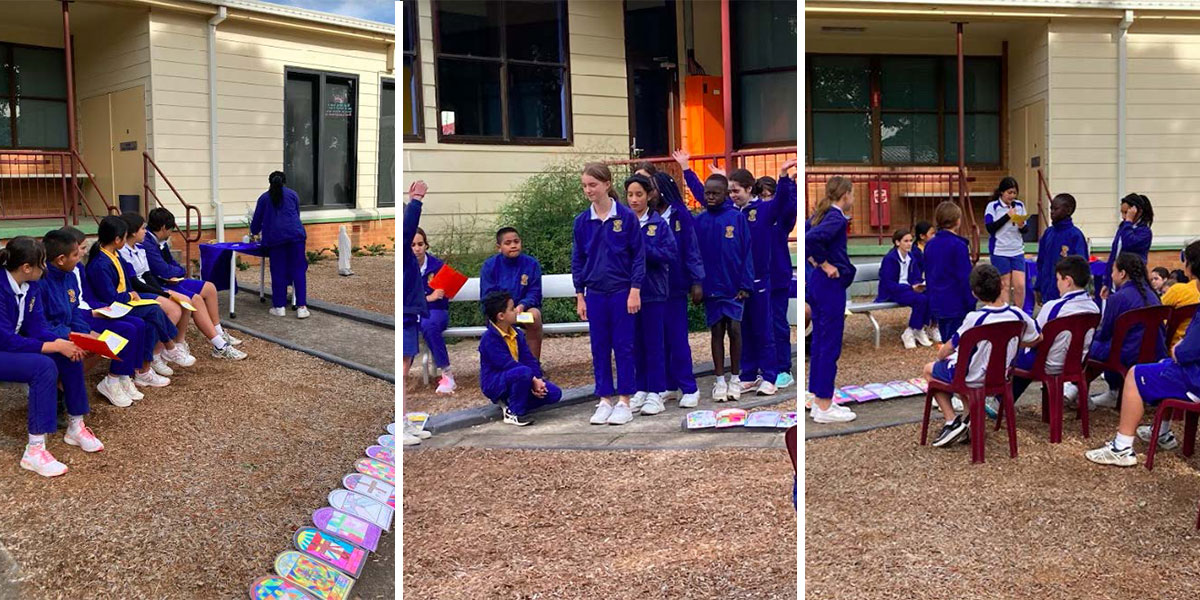 Students remained reverent throughout the liturgy and it was lovely to have Father John Paul and our parents and carers in attendance.
Well done Stage 3!
FACEBOOK
29 Nov 2023

Here's our last Kindy 2024 Transition session for 2023. This Friday all of our 2024 Kindy kids will join Mrs Brothers in the Kindy classroom for their first Orientation morning. Exciting times ahead for these guys and their parents!!! 💛☀️💛☀️💛☀️💛☀️💛☀️