The Past in the Present
16 May 2022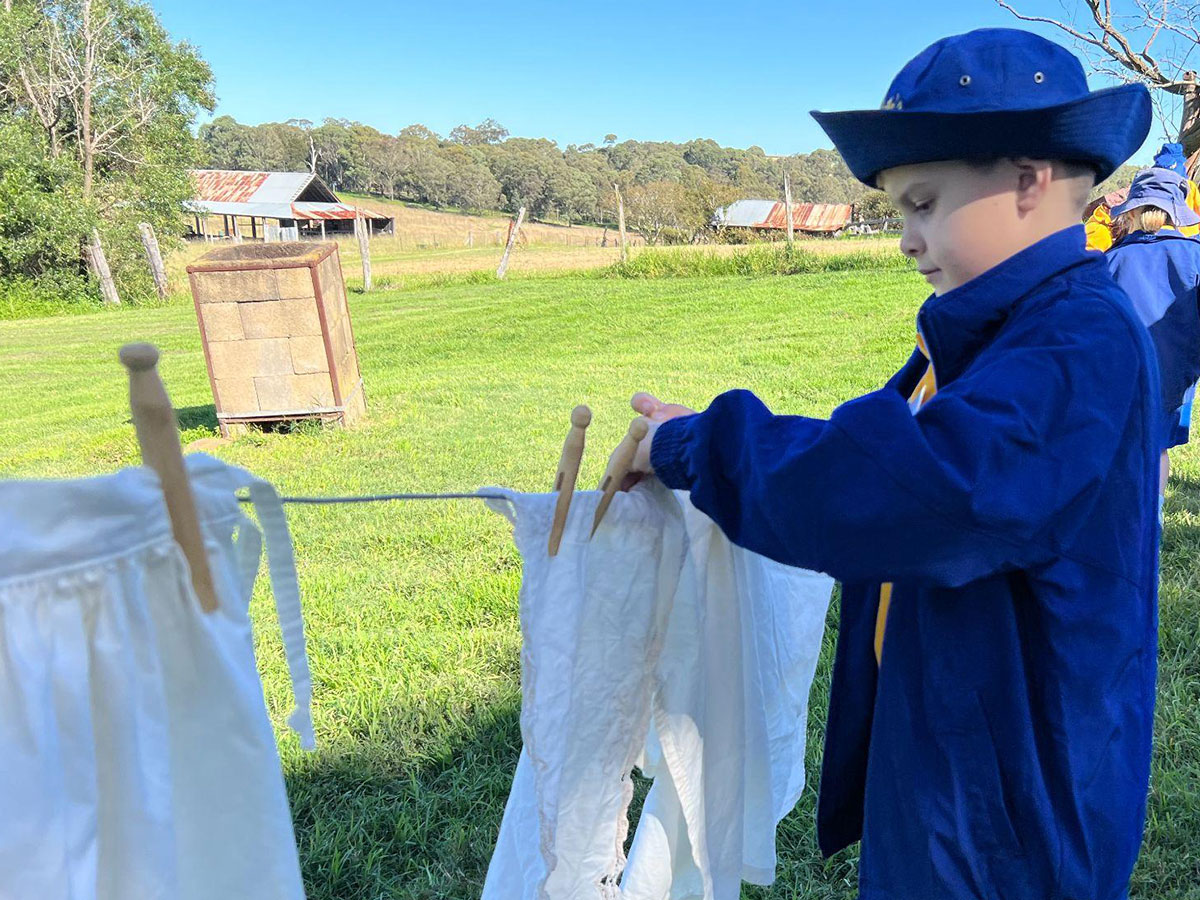 In Stage 1, the students this term are studying the History unit called "The Past in the Present". To ignite their learning and as part of our entry event, an excursion to Rouse Hill Estate was organised.
On the day, the students participated in two programs, "Lessons in the Past", where the students took part in a re-creation of late 19th century classroom activities. This included writing on slates, sewing, drawing and outdoor physical education. This allowed students to compare life then and now.
The students also participated in "Early to Rise" which gave them the opportunity to explore the working areas of the farm as a child in 1889. As chores were part of the daily life for children living on the farm in the late 1800s, students experienced some of these for themselves; feeding the hens, hanging out the washing and polishing saddles. They even carefully handled many various artefacts from the past and shared their knowledge.
Everyone had such an amazing time!
FACEBOOK
29 Nov 2023

Here's our last Kindy 2024 Transition session for 2023. This Friday all of our 2024 Kindy kids will join Mrs Brothers in the Kindy classroom for their first Orientation morning. Exciting times ahead for these guys and their parents!!! 💛☀️💛☀️💛☀️💛☀️💛☀️